At face value, Portland should have a thriving dim sum scene. After all, the city had the second largest Chinatown on the West Coast at the turn of the 20th century.
Despite this history, foodies generally agree that Portland isn't a mecca for great Chinese cuisine, especially when compared with nearby San Francisco and Vancouver. The answer to this culinary riddle lies in a bit of cultural history.
>> Read more: Our Ultimate Dim Sum Menu Guide with Pictures and Translations
The period between 1882 and 1943 when the Chinese Exclusion Act was in force hit Oregon's Cantonese-speaking Chinese community hard. By 1950, the number of southern Chinese Cantonese speakers, the originators of dim sum, numbered no more than 2,000 in the entire state.
The passage of the 1965 Immigration Act increased Chinese immigration to America, but Portland wasn't a natural port of entry. Without contemporary versions of mining or railroad building to draw immigrant job seekers to Oregon, Portland's Chinese population has been slow to recover over the years.
Consequently, there are still just 28,000 Chinese Americans living in Oregon today and Portland's Chinese population is part of a pan-Asian community of Vietnamese, Japanese and Filipinos. Portland's Chinese restaurant scene has been similarly slow to re-establish itself.
>> Read more: The Best Teas for Dim Sum
While Portland has a centrally-located historical Chinatown, most Chinese businesses are now located in a "New Chinatown" southeast of the city. In fact, online reviewers don't award many points to tired downtown outposts like House of Louie and Fong Chong.
Once you're in New Chinatown out on Southeast Division Street and Powell Boulevard around 82nd Avenue, choose from Wong's King, Ocean City and HK Cafe. Online reviewers agree they're the three best options for satisfying your dim sum craving, though Jin Wah across town in Beaverton also occasionally receives a few votes.
Finally, if you want to try something new and certainly non-traditional, check out Boke Bowl's Westside location, a ramen restaurant making a "non-faithful recreation of the Cantonese-style, tapas-like small-plate/pushed cart service offered at more traditional Chinese restaurants."
Read on! Here are the five best dim sum restaurants to try in Portland, listed in alphabetical order.
Restaurant Key: Classic — big and boisterous, the full dim sum hall experience. Elevated — exceptional views or ambiance create a more refined dining experience. Modern — fusion or innovative takes on dim sum classics. Hole in the Wall — the food's the only reason to go, and that's a good thing.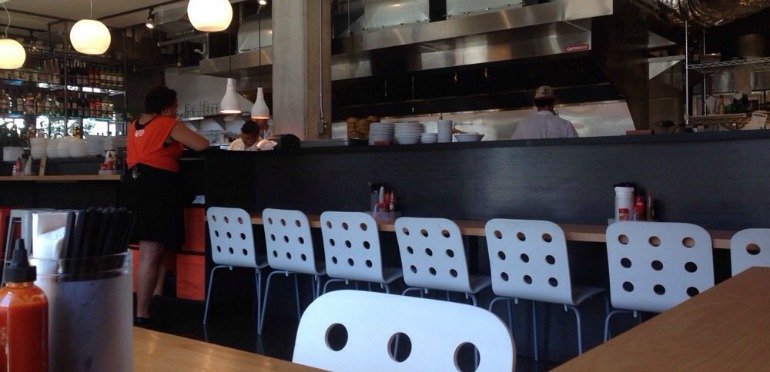 A. Boke Bowl — Modern
1200 NW 18th
Portland, OR 97209
"…if you happen to be a couple of venturesome Caucasian cooks in just-do-it Portland with a passion for, say, dim sum, there's nothing to hold you back except fear of failure." – Willamette Week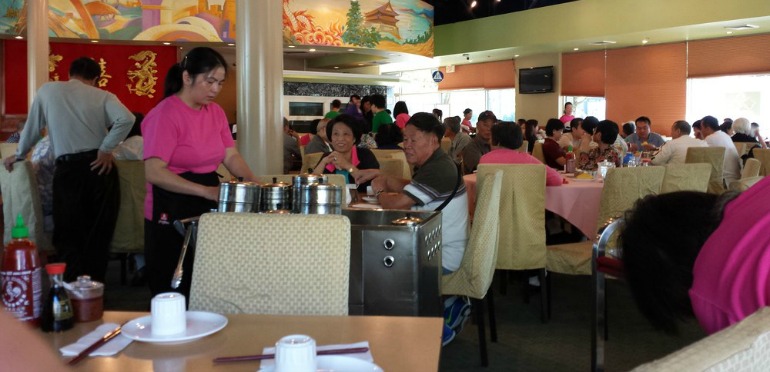 B. HK Cafe — Classic
4410 SE 82nd Ave
Portland, OR 97266
"The bustling restaurant, packed to overflowing on weekends, has a joyful, family-friendly atmosphere — sometimes there is a man making balloon animals on Saturdays — and a lineup of dim sum delights to rival any in the state." – Oregon Live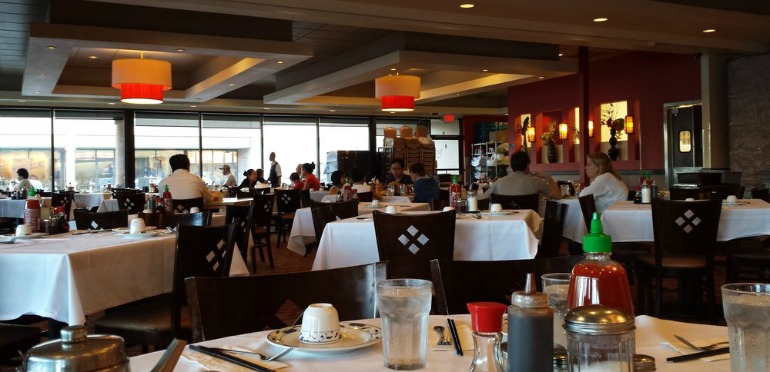 C. Jin Wah — Classic
4021 SW 117th Ave
Beaverton, OR 97005
"The dishes we tried were good, not the best I've ever had but definitely not the worst. Just kind of what you'd expect dim sum to be." – Stumptown Lunch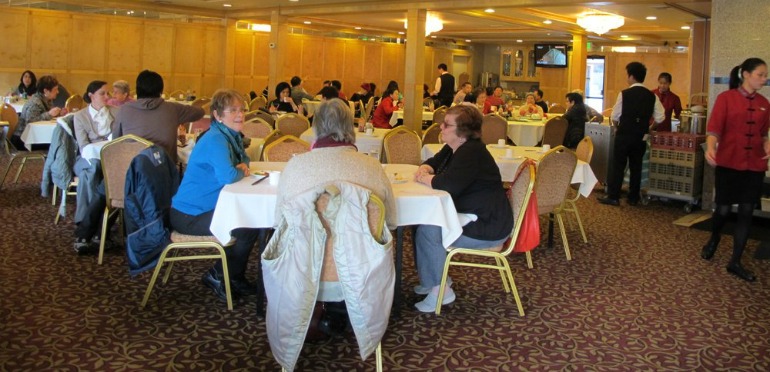 D. Ocean City Seafood Restaurant — Classic
3016 SE 82nd Ave
Portland, OR 97266
"I would go back, definitely – the dumplings seemed a little fresher, and the fillings were slightly tastier, especially the one with cilantro and water chestnuts mixed in with the shrimp." – Elizabeth Now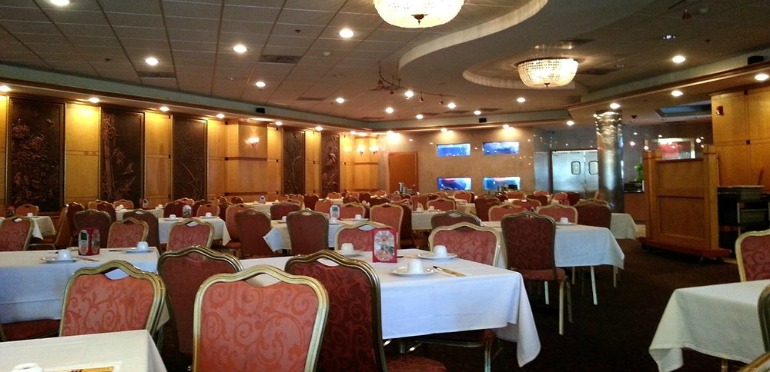 E. Wong's King Seafood Restaurant — Classic
8733 SE Division St
Portland, OR 97266
"While not as good as the great places in Vancouver, this is by far, the best I have had in the Northwest. The variety is large, the carts actually have fresh dishes, the staff is very knowledgeable and doesn't hesitate to help you with your selections." – Portland Food & Drink
---
Let us know what you think! Do you have a better restaurant to recommend? Comment below!