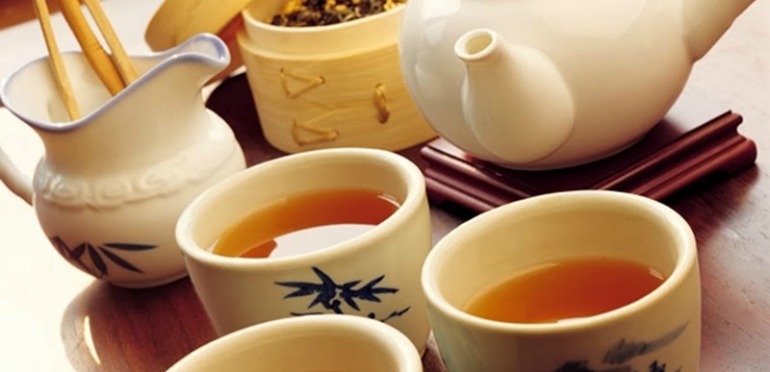 The Best Teas for Dim Sum
Are you headed to the dim sum restaurant? This is your complete guide to perfectly pairing Chinese teas with a delicious dim sum meal.
Visit any dim sum restaurant and you will always be served a big pot of tea as you sit down. The default house offering is frequently jasmine, a tea that's fine for beginners, but not necessarily the best to pair with dim sum's many flavors and textures.
In terms of color and taste, your choices span a spectrum from light to dark. When the waiter asks "Meyeh cha?" (what tea?), you're best to reply in Cantonese with one of the selections below to perfectly complement your meal.
---
The Big Three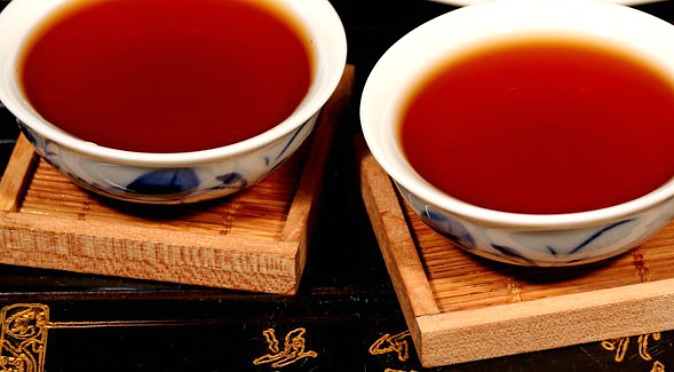 Black Tea
Translation: Bo Lay
Description: Bo Lay is the perfect antidote for the oil found in fried dim sum dishes. Be advised that Bo Lay has a very strong flavor that's an acquired taste for most. The tea's earthy, full and rustic profile will strengthen even further as the pot sits at your table. Nevertheless, Bo Lay is probably the traditional tea of choice to pair with dim sum.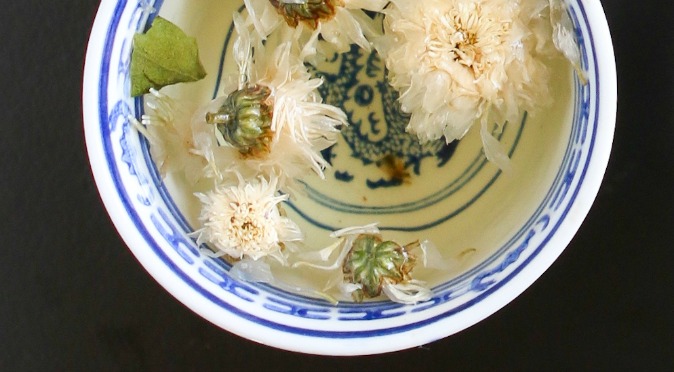 Chrysanthemum Tea
Translation: Guk Fa
Description: Guk Fa sits at the opposite end of the spectrum from Bo Lay. This light, refreshing herbal tea is made from whole chrysanthemum blossoms and pairs best with steamed dim sum dishes. Where Bo Lay is dark and earthy, Guk Fa is lightly sweet. You'll find Guk Fa at many Hong Kong dim sum tables.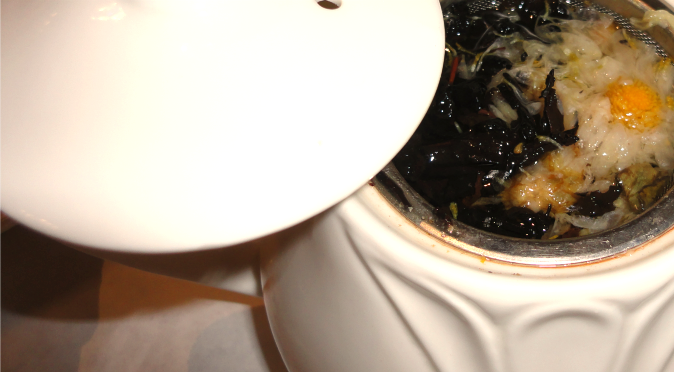 Blended Black and Chrysanthemum Tea
Translation: Guk Bo
Description: Our particular favorite is Guk Bo, a blend of black and chrysanthemum teas. This popular blend lightens the distinctive earthiness of the Bo Lay tea with the fragrant sweetness of the Guk Fa. If you can't decide between black and chrysanthemum tea, give this blend a try. It's delicious.
---
---
Two More Options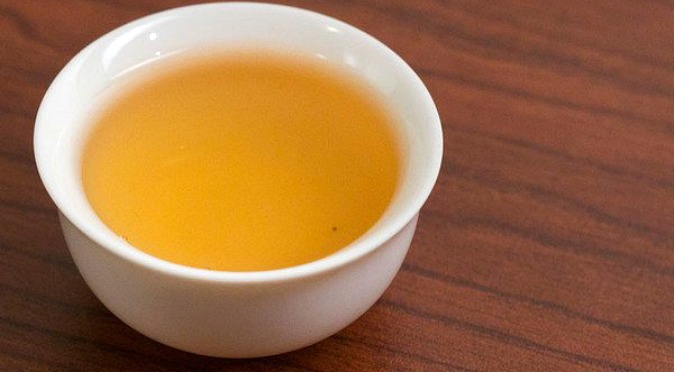 Shoumei
Translation: Sau Mei
Description: Sau Mei is a white tea grown primarily in Fujian Province or Guanxi Province. This tea has the sweet, but slightly bitter flavor of fresh tea leaves. While not as popular as any of the "big three" above, Sau Mei is a good choice if you've tired of the traditional favorites, but still want a distinctive tea at your table.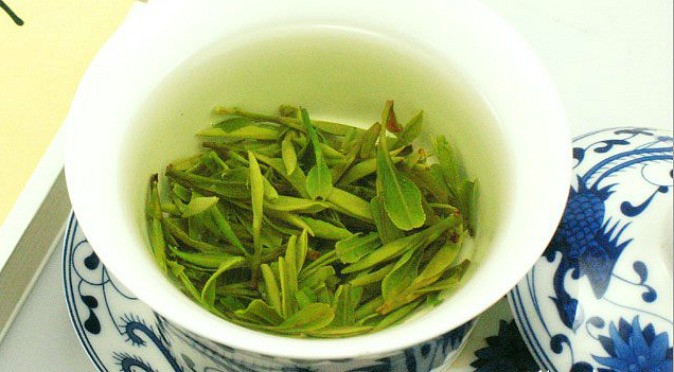 Green Tea
Translation: Luk Cha
Description: Luk Cha is probably the "safest" of the tea choices on this list for beginner tea drinkers desiring a more familiar flavor profile. Chinese green tea is a refreshing, grassy tea with a beautiful light green color. Though a common tea (and the restaurant may provide you with any variety), it's still a nice step up from the default jasmine tea, in our books.
HT: Photo by Asia Travel Places.