Along with Boston and New York, Philadelphia is part of the trifecta of "old school" Chinatowns in the northeastern United States. Unsurprisingly, the city's classic and traditional dim sum scene provides many opportunities for foodies to find their favorites, but would benefit from a fresh infusion of new ideas.
Philadelphia's Chinatown has been located in the same set of downtown cross streets between Vine and Arch, since it was established with its first restaurants and laundries during the 1870s. The fortunes of Philadelphia's Chinatown rose and fell with local employment opportunities through the Chinese Exclusion period. Today, Philadelphia's Chinatown acts as a sort of regional hub for the 250,000 Chinese Americans living throughout nearby Delaware, New Jersey and Pennsylvania.
>> Read more: Our Ultimate Dim Sum Menu Guide with Pictures and Translations
Philadelphia's best dim sum is found in the same types of classic Cantonese food halls that populate New York and Boston to the north. Food quality varies from meal to meal, though diners consistently enjoy the raucous environment they've come to expect from what's dutifully reviewed by local weeklies as the "Chinese brunch." In Philadelphia, you come for the experience and a table full of dim sum staples to share with friends.
Each of Ocean City, Ocean Harbor, Imperial Inn and Joy Tsin Lau are excellent choices for a familiar dim sum meal. Tables are packed closely together, the decor is delightfully low-key and service is rushed. Imperial Inn receives a few more higher marks for its food, while Joy Tsin Lau provides a less manic experience in a smaller space.
Though it carries the words dim sum in its name, Dim Sum Garden is primarily known for its soup dumplings and other northern-style small plates. Otherwise, it's more akin to a regular Chinese restaurant with a few dim sum dishes on its menu.
Though not at all what you'd expect from a classic dim sum restaurant, Bing Bing Dim Sum (1648 E Passyunk Avenue, Philadelphia, PA) deserves honorable mention. Putting authenticity aside, this kitchen produces interesting creations like pan-fried pastrami-and-Swiss bao and XO-slathered chicken wings.
>> Read more: The Best Teas for Dim Sum
Read on! Here are the five best dim sum restaurants to try in Philadelphia, listed in alphabetical order.
Restaurant Key: Classic — big and boisterous, the full dim sum hall experience. Elevated — exceptional views or ambiance create a more refined dining experience. Modern — fusion or innovative takes on dim sum classics. Hole in the Wall — the food's the only reason to go, and that's a good thing.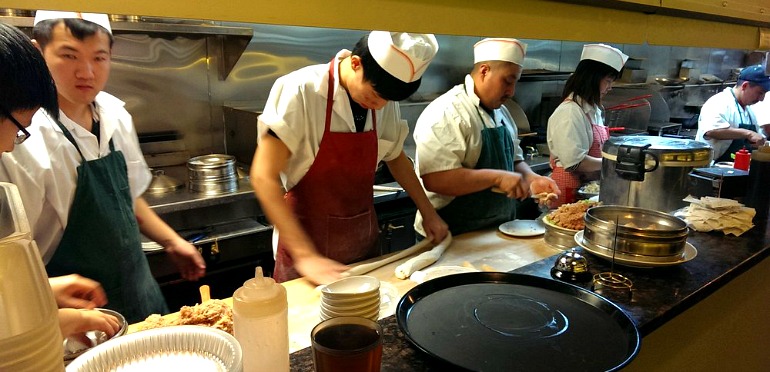 A. Dim Sum Garden — Classic
1020 Race St
Philadelphia, PA 19107
"Known as much for its neon-lit windows as its soup dumplings (which have been known to make more than one area food critic a little weak in the knees), Dim Sum Garden serves up Shanghai-style favorites from house-made noodles to addictive scallion pancakes in a simple, albeit difficult-to-find spot." – Haute Living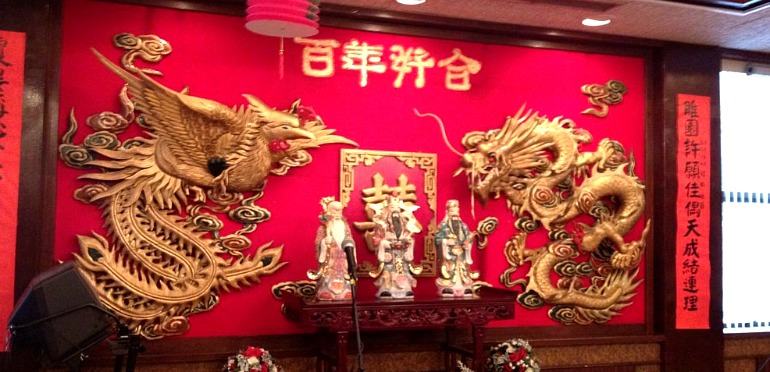 B. Imperial Inn — Classic
146 N 10th St
Philadelphia, PA 19107
"Imperial Inn is a beautiful though outdated, wood-paneled restaurant with large paintings and fish tanks. Dim Sum is a social meal, meant to bring friends and family together and the larger the group, the more opportunity to try many different dishes. With multiple rooms, the Imperial Inn is great for groups and even if there's a line at the door, the wait is never long." – Examiner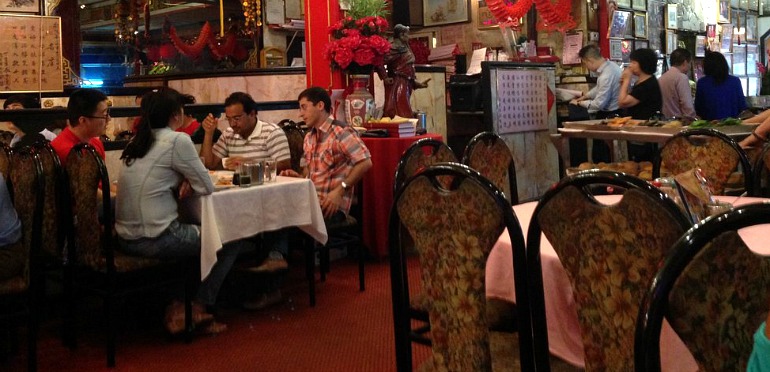 C. Joy Tsin Lau — Classic
1026 Race St
Philadelphia, PA 19107
"Once you're seated, a steady flow of shiny stainless steel food carts continually circulate throughout the dining room and pass by your table. The carts, some of which are heated to keep certain foods nice and warm, are filled with a variety of small dishes. Loaded with dumplings, meats, seafood, buns, noodle dishes, vegetables, and even desserts, each plate easily contains enough food to share between two or three people. You pick and choose what you want and the prices are reasonable." – Philadelphia RowHome Magazine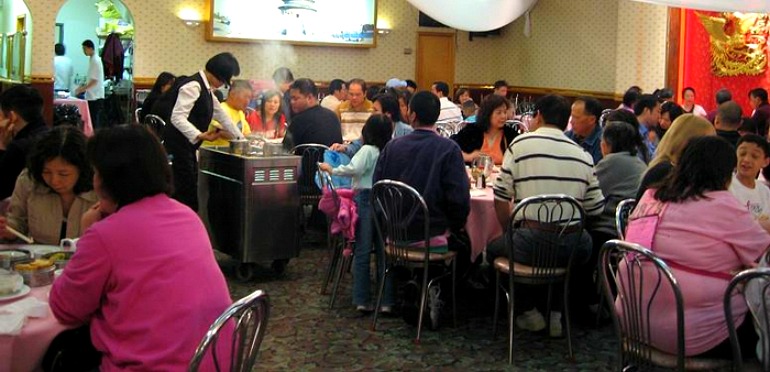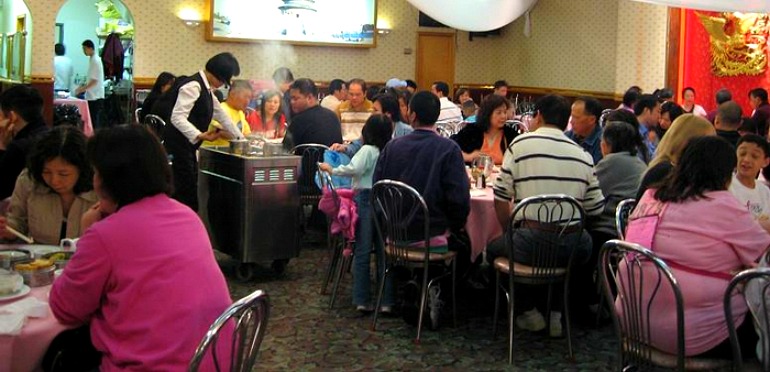 D. Ocean City Restaurant — Classic
234 N 9th St
Philadelphia, PA 19107
"Ocean City Restaurant is an unassuming establishment located across from a parking lot on 9th Street. This eatery offers far more than traditional dumpling fare, but they do have those fun Dim Sum food carts and a wonderful spread of authentic items that are sure to please even the most discerning palates. The spacious, open environment creates a pleasant dining atmosphere while the remarkably extensive menu has enough options to ensure everyone in your party will discover their perfect dish." – CBS Local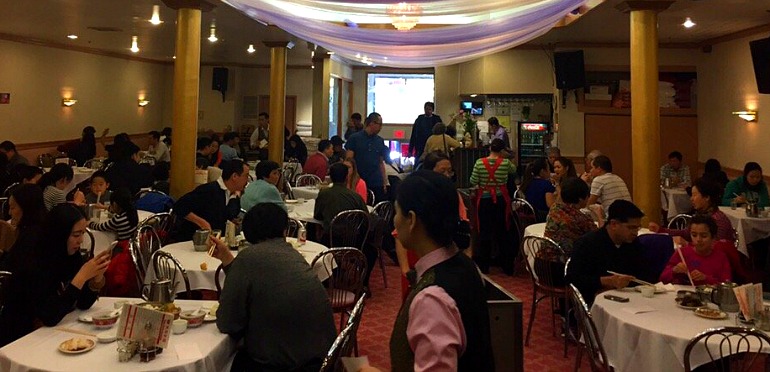 E. Ocean Harbor Restaurant — Classic
1023 Race St
Philadelphia, PA 19107
"Authenticity is key to the dim sum experience, and the friendly, cart-pushing peddlers at this Chinatown haven do an amazing job of transporting you straight to southern China. The vibe of the room is bright and bustling; the staff is attentive and patient and happy to guide you through a myriad of sometimes adventuresome, but always delicious choices." – Philadelphia Magazine
---
Let us know what you think! Do you have a better restaurant to recommend? Comment below!