Chicago offers a solid, if unspectacular, dim sum scene. Though lacking the innovation and new restaurant openings found in San Francisco, Los Angeles and New York, the dim sum eateries in Chicago reliably turn out consistently high-quality versions of all of your Cantonese small plate favorites.
Chicago has the second oldest Chinese community in America, first established in 1869 following the completion of the Transcontinental Railroad. The city's Chinatown has grown and thrived on the back of locally-owned real estate development, occupying the same cluster of city streets around West Cermak Road and South Wentworth Avenue since the early part of the 20th century.
>> Read more: Our Ultimate Dim Sum Menu Guide with Pictures and Translations
Chicago is one of those rare cities where the best dim sum restaurants are still found in the historic Chinatown. MingHin Cuisine and Cai are the top two dim sum spots in town, where high quality ingredients fill dim sum staples in polished surroundings patronized by Chinese families and other locals.
Phoenix Restaurant and Triple Crown Restaurant are your best reliable, old-school options. Both are great spots to bring dim sum newcomers where they'll get the raucous Sunday morning dim sum experience.
The original Three Happiness Restaurant provides a final, understated option for diners seeking a quieter, cafe-style environment. This hole in the wall will feel most comfortable for those looking for hearty, home-style fare served in surroundings that feel like a carefully-protected neighborhood secret.
>> Read more: The Best Teas for Dim Sum
Read on! Here are the five best dim sum restaurants to try in Chicago, listed in alphabetical order.
Restaurant Key: Classic — big and boisterous, the full dim sum hall experience. Elevated — exceptional views or ambiance create a more refined dining experience. Modern — fusion or innovative takes on dim sum classics. Hole in the Wall — the food's the only reason to go, and that's a good thing.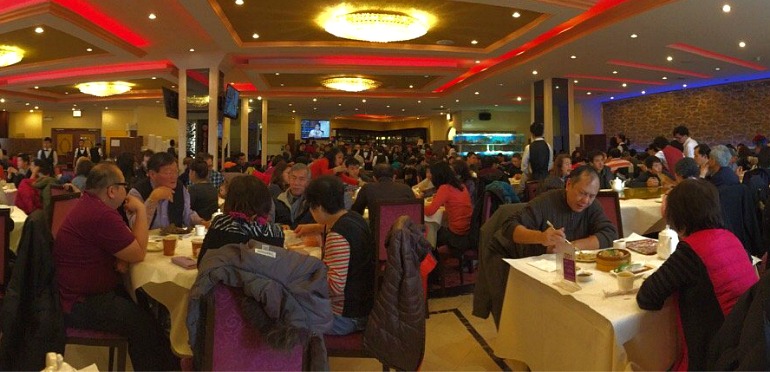 A. Cai — Classic
2100 S Archer Ave
Chicago, IL 60616
"Executing all the usual dishes with flair, Cai goes the extra mile with standouts such as the chiu chow dumplings (filled with an intriguing jumble of minced pork, peanuts, celery, and scallions), the chicken and taro spring rolls, and a luscious version of sticky rice with chicken." – Chicago Magazine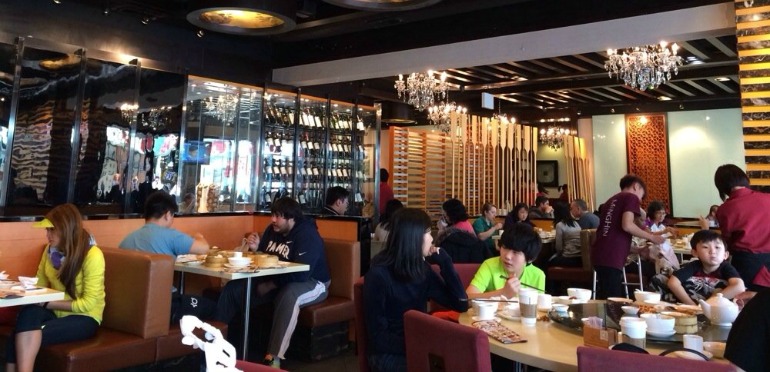 B. MingHin Cuisine — Elevated
2168 S Archer Ave
Chicago, IL 60616
"[Dim sum] is presented in an elegant environment with elaborately decorated private rooms. MingHin Cuisine sets a new bar for Cantonese—and Chinatown in general—in terms of style, service, and, most importantly, food." – Chicago Reader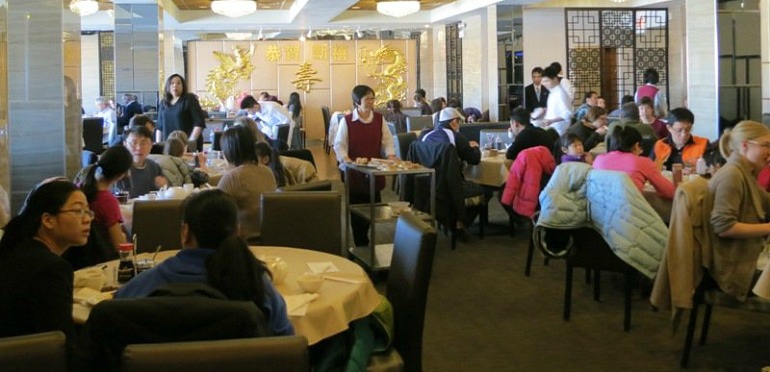 C. Phoenix Restaurant — Classic
2131 S Archer Ave
Chicago, IL 60616
"Phoenix Restaurant has firmly settled into its role as Chinatown's reliable default. The space has undergone a face-lift in the last year and now resembles one of those modernist dim sum houses in Vancouver or San Francisco, with hosts decked in professional crisp suits. The operation is all business." – Chicago Tribune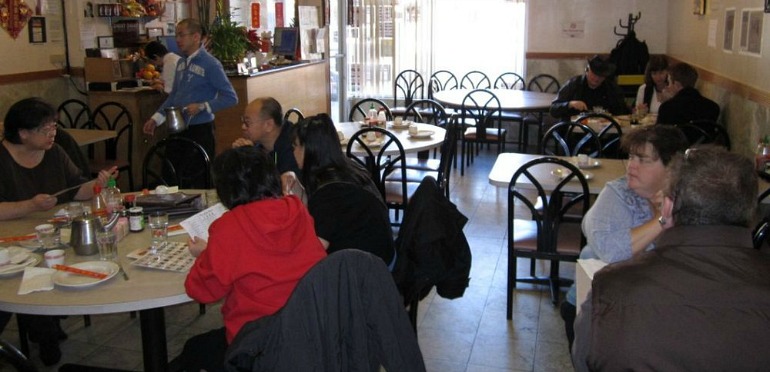 D. Three Happiness Restaurant — Hole in the Wall
209 W Cermak Rd
Chicago, IL 60616
"'One steamed, one fried, one vegetable: eat, repeat' chant champions of this real-deal dim sum spot in Chinatown, where the affordable menu includes 'choices, choices and more choices' of authentic Chinese snack food. Despite decor that's nothing special and weekends that are quite a scene, it brings customers back for more." – Zagat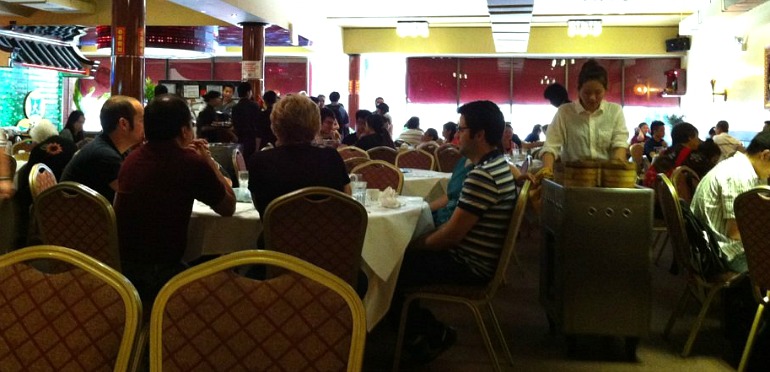 E. Triple Crown Restaurant — Classic
2217 S Wentworth Ave
Chicago, IL 60616
"The Triple Crown Restaurant has been part of the Chicago Chinatown eating scene for almost 20 years. In the same location since 2009, they excel at the many different styles of Chinese delicacies. The interior of the restaurant offer grand views of the bustling street through large windows that are accented by open ceilings and a welcoming feeling." – Go Fun Chicago
---
Let us know what you think! Do you have a better restaurant to recommend? Comment below!