Canvasing the Las Vegas dim sum scene requires picking through references to wild nights on The Strip, earnest attempts to recover from hangovers and the anguish of losing money at the poker table. It's enough to make a modest diner blush.
The general consensus online is that Las Vegas dim sum is good, though not great. It provides a welcome attraction for tourists and a surprisingly authentic dining experience for locals in the know.
>> Read more: Our Ultimate Dim Sum Menu Guide with Pictures and Translations
Like most things unrelated to gambling in Las Vegas, commenters note that the local dim sum scene plays on a second stage. Servers can be distracted, food quality can be uneven.
That said, as you'll see below, there are some standouts in town, including a few distinctly Las Vegas experiences. Dim sum in a casino? Try KJ Dim Sum and Seafood at the Rio or Ping Pang Pong at the Gold Coast. Dim sum 24 hours a day? There's Orchids Garden.
>> Read more: The Best Teas for Dim Sum
Read on! Here are the five best dim sum restaurants to try in Las Vegas, listed in alphabetical order.
Restaurant Key: Classic — big and boisterous, the full dim sum hall experience. Elevated — exceptional views or ambiance create a more refined dining experience. Modern — fusion or innovative takes on dim sum classics. Hole in the Wall — the food's the only reason to go, and that's a good thing.
A. Chang's Hong Kong Cuisine — Classic
4670 S. Decatur Blvd.
Las Vegas, NV 89103
"…the place was packed with locals, mostly Chinese. They had one of the best sticky rice in lotus leaves that I have ever had, and their rice noodle rolls were delicious too." – Examiner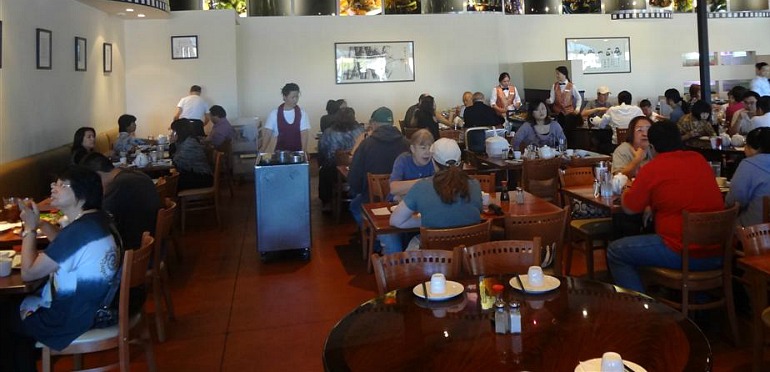 B. East Ocean Dim Sum and Seafood — Classic
9570 S. Eastern Ave.
Las Vegas, NV 89123
"…menu standouts include roast duck (juicy and flavorful), fried smelt (plump with just the right amount of saltiness), steamed rice with pork and Chinese sausage wrapped in lotus leaves, and seafood chow fun." – Las Vegas Weekly
C. KJ Dim Sum & Seafood — Elevated
3700 W. Flamingo Rd.
Las Vegas, NV 89103
"…particular favorites included the baked salty egg yolk buns and the steamed version of the same, but most of all the golf ball-sized crispy shrimp balls served along semi-sweet Chinese mayo sauce." – Endo Edibles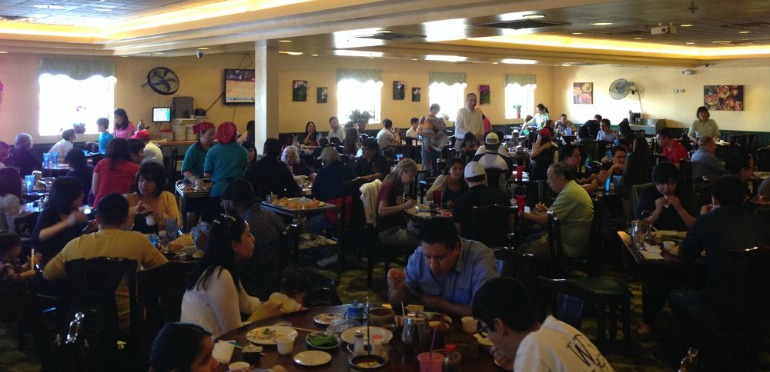 D. Orchids Garden Chinese Restaurant — Classic
5485 W. Sahara Ave.
Las Vegas, NV 89146
"…finesse and moderation are not a priority. From the siu mai, to the bean curd skin rolls to the chicken feet, big and meaty cuts were the name of the game and for the most part, it worked." – The Cynical Cook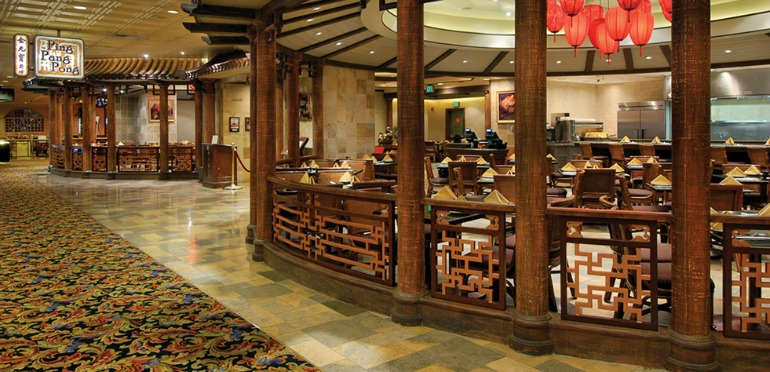 E. Ping Pang Pong — Elevated
4000 W. Flamingo Rd.
Las Vegas, NV 89103
"…no matter which region they're from, Chinese in Vegas can likely find their hometown specialties here." – Travel + Leisure
---
Let us know what you think! Do you have a better restaurant to recommend? Comment below!