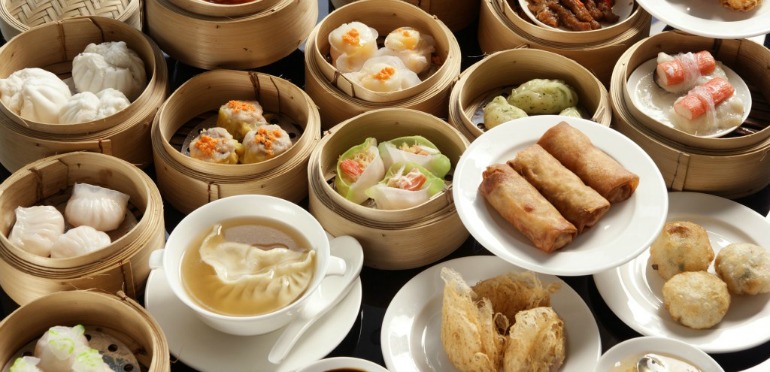 Welcome Dim Sum Lovers!
Dim Sum Central's mission is to help you make and order delicious dim sum.
At Dim Sum Central, you can find authentic recipes for dozens of your favorite dim sum dishes and a complete dim sum ordering guide. Here's how to use this site:
You'll find many other great resources at Dim Sum Central. You can find recommended dim sum tea pairings, blog features about all things dim sum and even a dim sum shop with jewelry, books and other dim sum-related finds.
Please use our Contact Form if you have feedback or would like to see additional dim sum information on this site.
Cheers, and enjoy delicious dim sum!
---

Dim Sum Recipes
We've compiled the most comprehensive database of authentic dim sum recipes available online. Each recipe includes a complete ingredient list, detailed step-by-step instructions, videos and other expert resources. Click the links below to start creating your favorite dishes in your own kitchen or browse our entire catalog that's helpfully organized into Steamed Dishes, Fried & Baked Dishes, Noodles & Special Dishes and Dessert Dishes.
---

Dim Sum Restaurants
We've canvassed the country for the best dim sum restaurants in the United States. At each stop, we conducted the same research you would do, if you were dropping into town for the weekend and needed a dim sum fix. What you'll find for each of the cities below is a shortlist of 5 restaurants worthy of further investigation, according to Chowhound, Yelp, Reddit and local restaurant critics. Click through the links to read more reviews and determine what's best right now.

HT: Photo by Help Go Abroad.