The best dim sum in Seattle, the old joke goes, is found 150 miles north in Vancouver. It would be a mistake, however, to dismiss the Emerald City entirely in favor of its Canadian neighbor, as several above average dim sum options exist across the Seattle area for those who don't wish to journey north of the American border.
Chinese immigrants first came to Seattle in the 1850s, when jobs in mining and fishing drew laborers to the Pacific Northwest. Subject to violent discrimination during the 1880s, the local Chinese community only firmly took root around King Street in the early 1900s. Today, this original Chinatown adjacent to downtown has evolved into the pan-Asian International District, while the Chinese community has scattered throughout the greater Seattle metropolitan area.
>> Read more: Our Ultimate Dim Sum Menu Guide with Pictures and Translations
With the Chinese community spread across communities in Seattle, Bellevue and Redmond, the area's dim sum scene is characterized by its breadth. Online reviewers note that very acceptable, if not great, dim sum can be found in almost every corner of the region, with quality peaking as new restaurants open and then declining over time without the demands of a really concentrated Chinese community in any one locality to create competition.
Against this backdrop, the newcomer Foo Lam Chinese Restaurant takes the current prize as Seattle's best dim sum restaurant, both for its high quality renditions of the classics and its willingness to put more adventurous dishes on the menu. Time will tell if this upstart retains its title.
Back in the central International District, Harbor City Restaurant and Jade Garden turn out solid dim sum with the long lines, crowds and clatter that you'll find in other cities. To the north and east, Eastern Pearl Restaurant and Top Gun Seafood Restaurant produce similarly faithful bites in Redmond and Bellevue, respectively.
>> Read more: The Best Teas for Dim Sum
Read on! Here are the five best dim sum restaurants to try in Seattle, listed in alphabetical order.
Restaurant Key: Classic — big and boisterous, the full dim sum hall experience. Elevated — exceptional views or ambiance create a more refined dining experience. Modern — fusion or innovative takes on dim sum classics. Hole in the Wall — the food's the only reason to go, and that's a good thing.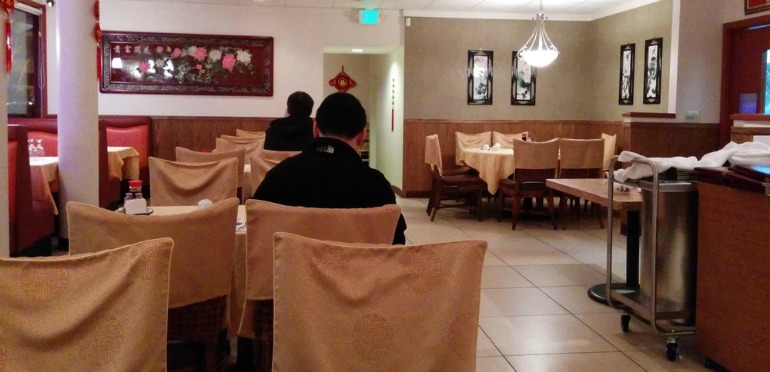 A. Eastern Pearl Restaurant — Classic
7844 Leary Way NE
Redmond, WA 98052
"Delicious! Came for a dim sum fix and got what we needed and more. Easy parking, squeaky clean interior, really friendly staff, and most importantly fresh tasty food. Owner was really courteous and welcoming. Really enjoyed the shrimp with leek dumplings. Highly recommend." – Talk to the Manager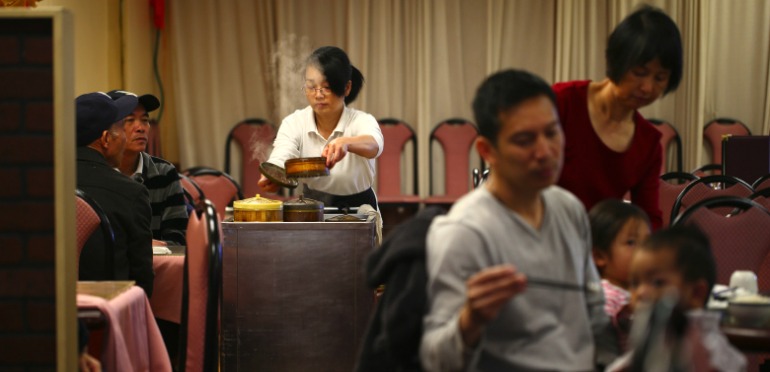 B. Foo Lam Chinese Restaurant — Classic
7101 Martin Luther King Jr Way S
Seattle, WA 98118
"The midsize room has fluorescent lighting, a modicum of Chinese decor, and families and friends piling lazy Susans with startling amounts of food. The carts have stuff you can't find elsewhere, like bouncy, noodlelike strips of jellyfish in a chili oil dressing. If that's too weird for you, all the favorites are made with uncommon nuance here; e.g., the exceptionally tender rice noodle roll with barbecued pork. The chef came from San Francisco, according to the nice woman who keeps an eye on everything; it's Hong Kong-style and 'very Chinese,' she says approvingly." – The Seattle Times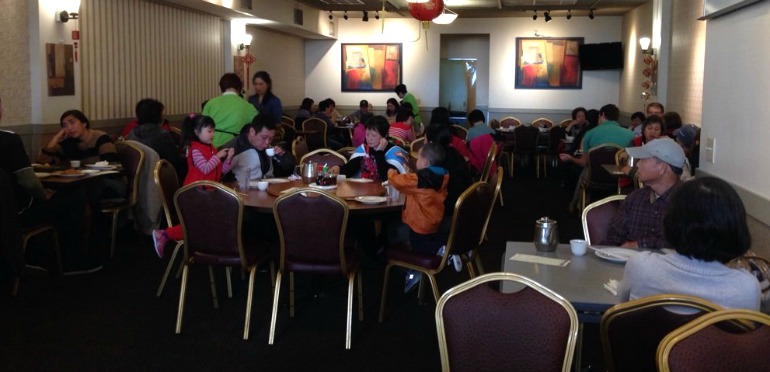 C. Harbor City Restaurant — Classic
707 S King St
Seattle, WA 98104
"One cold morning last winter on the way to our usual International District dim sum haunt, my family and I had to zigzag our way through the crowd waiting outside Harbor City, a stone's throw from our destination. And so we decided to change course and wait alongside the shivering throng to see what all the fuss was about. That's the day my dim sum loyalty changed." – Seattle Magazine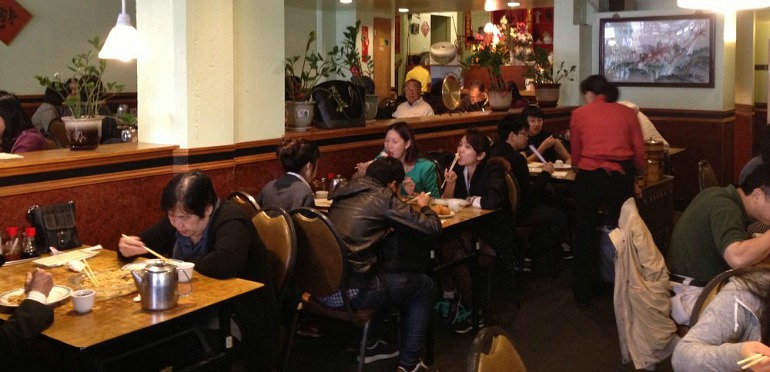 D. Jade Garden — Classic
424 7th Ave S
Seattle, WA 98104
"It's big and bright and loud and always crowded—expect to wait on weekends at brunchtime (you can enjoy the plastic fruit and one errant carrot hanging from the ceiling while you're smashed into the foyer, or they'll step out on the sidewalk and scream your name). The plus side of the crowdedness is that the dim sum comes fast and fresh and still warm." – The Stranger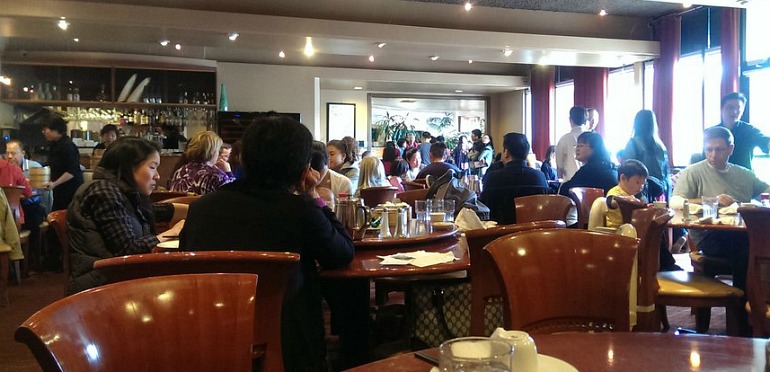 E. Top Gun Seafood Restaurant — Classic
12450 SE 38th St
Bellevue, WA 98006
"To many people, the name Top Gun conjures up images of Maverick and Goose, F-14s, and Val Kilmer as the cocky and equally despicable Iceman. Of course, we had a few snickers here and there when we heard the name of the restaurant called Top Gun Seafood Restaurant, but if there's one thing that both places have in common: they truly are real blockbuster successes." – Chef Seattle
---
Let us know what you think! Do you have a better restaurant to recommend? Comment below!