San Diego's best dim sum restaurants are concentrated along a two mile stretch in the Kearny Mesa District located about 10 miles north of downtown. While online reviewers might suggest continuing straight along to the more celebrated dim sum palaces two hours north in Los Angeles, locals insist there are enough good buns and dumplings in San Diego to keep you in town.
Chinese immigrants first came to San Diego during the 1860s and worked as abalone fisherman, laundrymen and shopkeepers. While Chinese communities in San Francisco and Los Angeles flourished, San Diego's Chinatown rose and fell along with employment opportunities, while growing stagnant during the Chinese Exclusion period. After the passage of the 1965 Immigration Act, San Diego's Chinese American population generally dispersed to the suburbs, leaving the city without a historical Chinatown at its center.
>> Read more: Our Ultimate Dim Sum Menu Guide with Pictures and Translations
With more concentrated Chinese American communities in Orange County and Los Angeles only a short drive away, San Diego's dim sum scene is generally regarded as adequate, without reaching any new heights. Quality varies from meal to meal and the best chefs are frequently lured north to better opportunities in San Francisco or Los Angeles.
Discussion of the San Diego dim sum scene starts with a "Big 3" set of restaurants located along a two mile stretch of Convoy Street in the Kearny Mesa District on the northern outskirts of the city. Though online reviewers regard them fairly interchangeably, cart-lovers will choose between Jasmine Seafood Restaurant and Emerald Chinese Cuisine, while diners who prefer to order off a menu will head to China Max. Imperial Mandarin shares the same Convoy Street neighborhood and attracts those who don't mind trading fancy surroundings for good eats.
The most "San Diego" dim sum experience may come from the take out counter at the Yum Cha Cafe, just a few miles south of the traditional dim sum houses on Convoy Street. Load up on egg tarts, chicken feet and dumplings from this humble hole in the wall, then head to your favorite beach hangout to watch the surf and enjoy the ocean breeze.
>> Read more: The Best Teas for Dim Sum
Read on! Here are the five best dim sum restaurants to try in San Diego, listed in alphabetical order.
Restaurant Key: Classic — big and boisterous, the full dim sum hall experience. Elevated — exceptional views or ambiance create a more refined dining experience. Modern — fusion or innovative takes on dim sum classics. Hole in the Wall — the food's the only reason to go, and that's a good thing.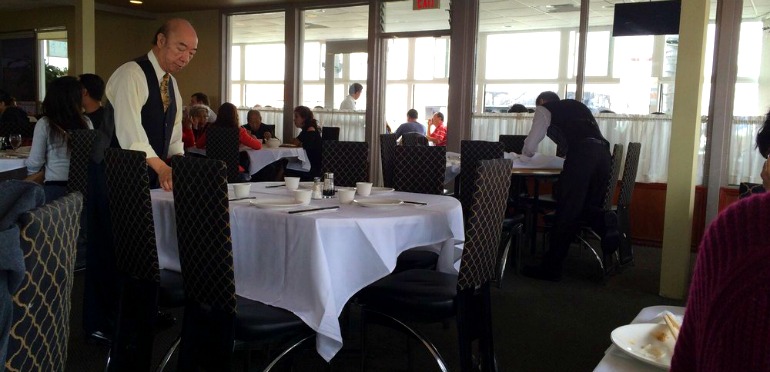 A. China Max — Classic
4698 Convoy St
San Diego, CA 92111
"Servers swarm the room with tempting dim-sum carts, lift container lids with three-card Monte agility, and reveal winners like pork siu mai, a succulent ground-meat cluster bomb inside a bit of wonton skin. Emerald has the best, toastiest, sesame-seed-coated dough balls (fried outside, a thumbprint of red bean paste on its chewy inside)." – San Diego Union Tribune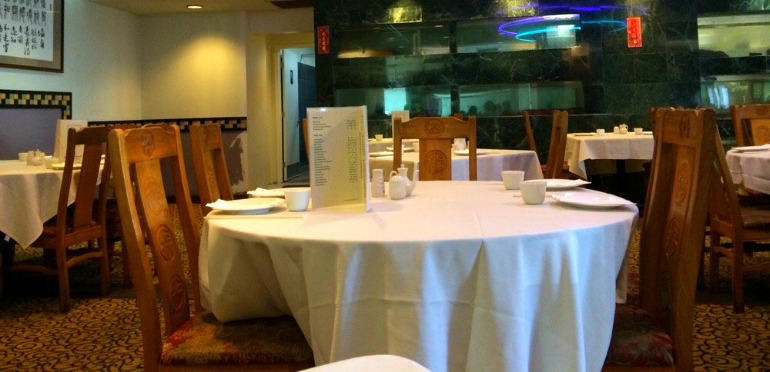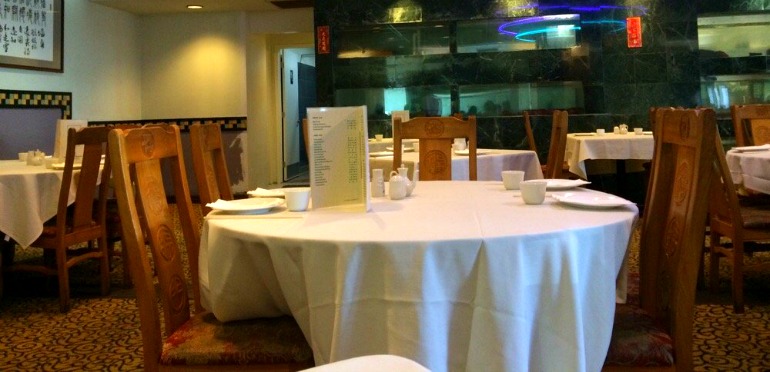 B. Emerald Chinese Cuisine — Classic
3709 Convoy St
San Diego, CA 92111
"The best time to go to Emerald is 11 a.m. on a Saturday — that's when you still get the best selection of the early serving options (many of which disappear after a while), and the items that take longer to prepare (such as the dry, stir-fried noodles), which are just starting to come out of the kitchen. Also, Saturday is not nearly as crowded as Sunday, so you won't have to wait long, if at all for a table." – San Diego Reader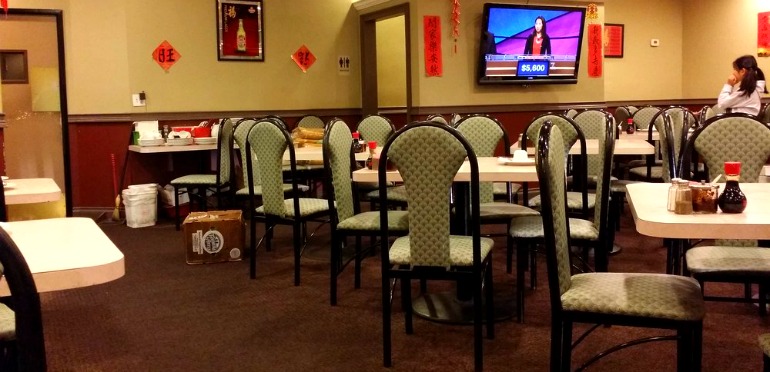 C. Imperial Mandarin — Classic
3904 Convoy St
San Diego, CA 92111
"Dim sum at Imperial Mandarin is a tradition for my family. We've been to and enjoy the more "elegant" dim sum restaurants in San Diego, but this has been a go-to spot of ours for decades. The portions a little heftier, flavors a little greasier, service a little blunter, and prices a little cheaper. Perfect for my family." – A Standard or Review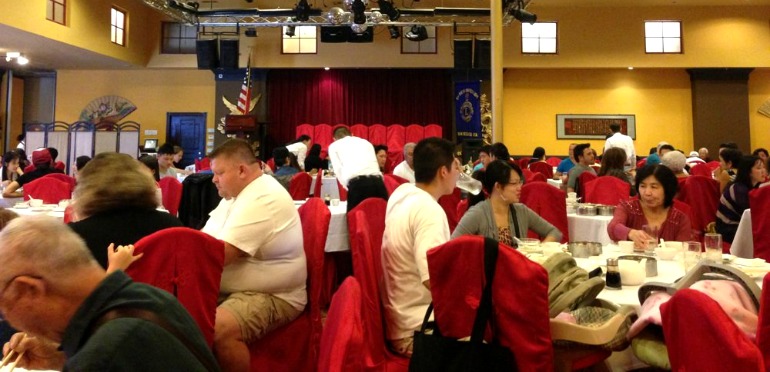 D. Jasmine Seafood Restaurant — Classic
4609 Convoy St
San Diego, CA 92111
"Serving authentic Hong Kong cuisine, and offering over fifty mini-dishes to choose from their dim sum menu, Jasmine Seafood Restaurant is a popular spot for those in the know in San Diego." – Haute Living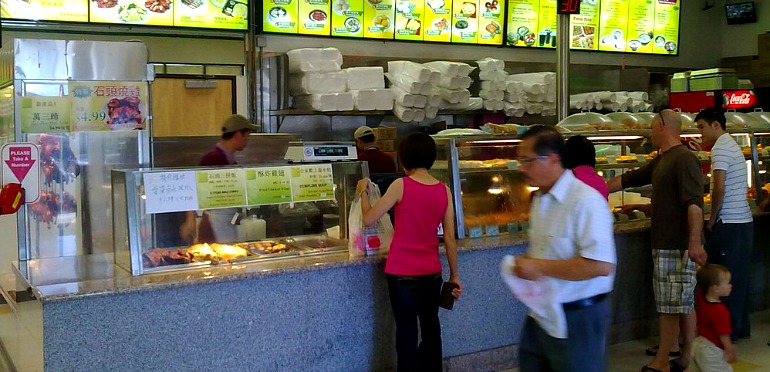 E. Yum Cha Cafe — Hole in the Wall
6933 Linda Vista Rd
San Diego, CA 92111
"The cafe is pretty spacious. When you get in, you pull a ticket. When your number is called, you can go up and order. When this place first opened, they didn't really stick with the number system. But now they enforce it. They have two sections — the right section is the steamed items; and, the left section is desserts and fried items. They have several tables, so you don't have to take the food to go. You can grab a table and eat your food there. They are pretty quick at cleaning the tables when someone leaves." – Kirbie's Cravings
---
Let us know what you think! Do you have a better restaurant to recommend? Comment below!