For a city without a surviving historic Chinatown, Salt Lake City has a surprisingly robust and interesting local dim sum scene. As the Chinese American community gradually grows in this area just a stone's throw from where the Transcontinental Railroad was completed, quality dim sum should thrive for years to come.
Salt Lake City is just a 90 minute drive from Golden Spike National Historic Site in Promontory, UT, where the Central Pacific and the Union Pacific met in 1869. Chinese mining and railroad laborers established the Plum Alley Chinatown district in Salt Lake City during the 1870s, where it thrived until its demolition in 1952 to make way for the Regent Street Parking Terrace. Today, Salt Lake City's Chinese American community is concentrated south of the city near South State Street and to the east near the University of Utah.
>> Read more: Our Ultimate Dim Sum Menu Guide with Pictures and Translations
Salt Lake City's dim sum scene is unburdened by decades of history. Restaurants occupy large, airy spaces and cluster around Chinese supermarkets and shopping centers. While restaurant reviewers still describe dim sum with some curiosity, more experienced observers are beginning to note subtle variations in quality and menu diversity.
Dim Sum House, New Golden Dragon, Red Maple and Hong Kong Tea House are most frequently included in the city's "best dim sum" lists. Dim Sum House is perhaps most popular, while New Golden Dragon and Red Maple are most frequently lauded for their quality and Hong Kong Tea House is cited for its distinctive interior.
Salt Lake City's most intriguing dim sum option, however, may be Cafe Anh Hong, a small hole in the wall located in a South State Street strip mall that's owned by immigrants from Guangdong Province. Though unassuming in appearance, Cafe Anh Hong produces the type of homestyle dim sum that only a healthy local Chinese American community can support.
>> Read more: The Best Teas for Dim Sum
Read on! Here are the five best dim sum restaurants to try in Salt Lake City, listed in alphabetical order.
Restaurant Key: Classic — big and boisterous, the full dim sum hall experience. Elevated — exceptional views or ambiance create a more refined dining experience. Modern — fusion or innovative takes on dim sum classics. Hole in the Wall — the food's the only reason to go, and that's a good thing.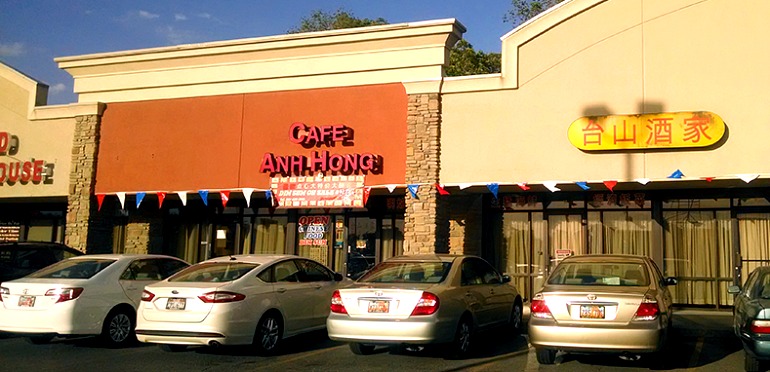 A. Cafe Anh Hong — Hole in the Wall
1465 S State St
Salt Lake City, UT 84115
"I've eaten in Chinatowns in New York City, San Fran, and more, and Salt Lake's Cafe Ahn Hong compares very favorably with the best. Reasonable prices, excellent food, and on any given Saturday you'll find 4-5 generation Chinese families out for brunch. Stay away from the "Americanized" menu and order the delicious dim sum and house specials. Service can be spotty and the furnishings are nothing to look at but you're not there for that. You're there for one of the best chinese meals in Salt Lake." – Salt Lake City Restaurants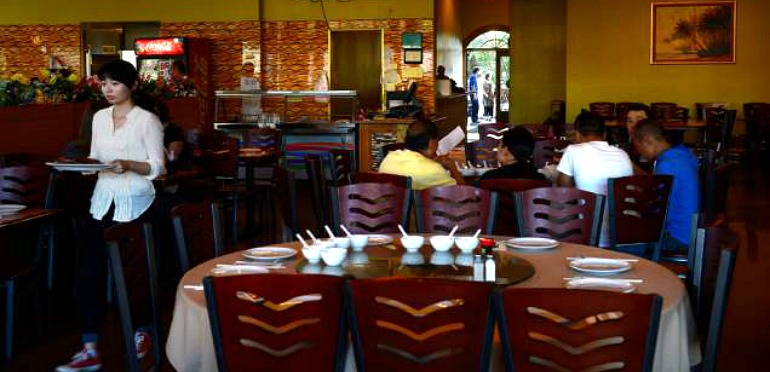 B. Dim Sum House — Classic
1158 S State St
Salt Lake City, UT 84111
"It's fortunate that Salt Lake City's Dim Sum House has a sizeable parking lot, with additional spots on the residential streets adjacent to it. That's because, on weekends in particular, the place gets mobbed and stays that way. Throngs gather during the weekend brunch hours (10 a.m. until mid-afternoon) to indulge in dim sum." – City Weekly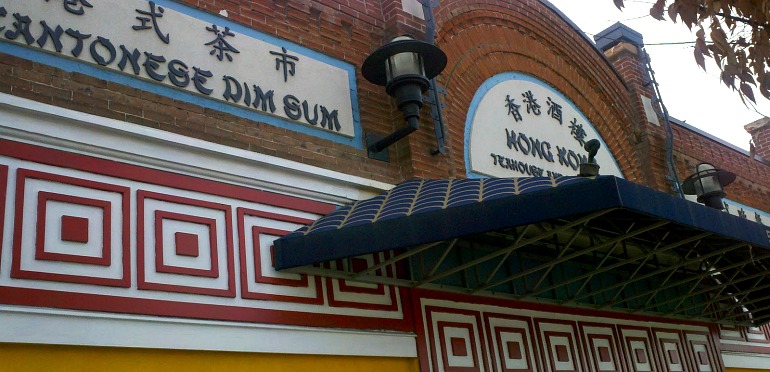 C. Hong Kong Tea House — Classic
565 W 200 S
Salt Lake City, UT 84101
"Hong Kong Tea House is tucked into the western end of downtown Salt Lake City. Serving exclusively Chinese food, it offers a selection of entrees as well as well an extremely tantalizing dim sum menu. This Chinese equivalent of tapas features small plates and bite-sized items like dumplings, noodle rolls, meat balls, rolls, and pot-stickers served a la carte from steamer baskets. Hong Kong Tea House offers roughly 50 choices on its dim sum menu alone." – 10 Best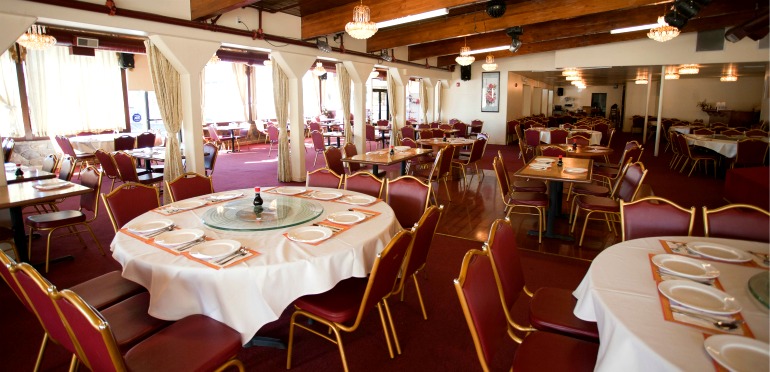 D. New Golden Dragon — Classic
1716 S State St
Salt Lake City, UT 84115
"This place may be a little shabby, but just wait until your order arrives. Seriously, once you take your first bite, the distressed pastel pink chairs with white legs and other divey decor will not matter—the food is that good." – Lisa Dang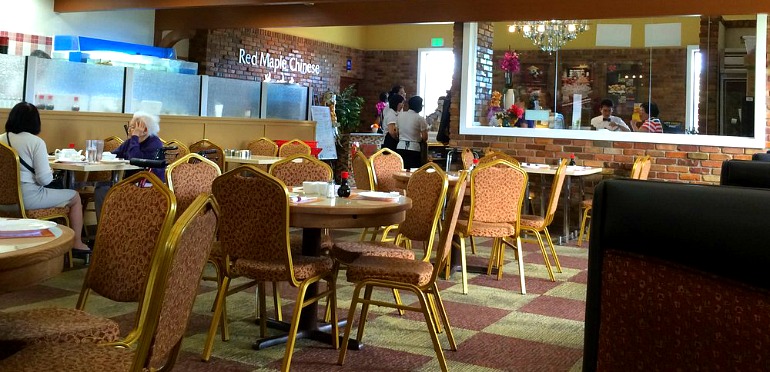 E. Red Maple — Classic
2882 W 4700 S
Salt Lake City, UT 84129
"According to one of our servers, the prime time for dim sum is 11 a.m. That's when wonderful offerings such as roasted pork with crispy crackling, succulent shrimp and chive dumplings, and barbecue pork dumplings as light and white as marshmallows are all ready, fresh and available." – El Paso Times
---
Let us know what you think! Do you have a better restaurant to recommend? Comment below!