Whether it's the sunshine or spring training that brings you Phoenix, take comfort that you'll be able to satisfy your dim sum craving. Though Phoenix is yet to become a thriving regional hub of authentic Chinese cuisine, a small number of solid dim sum restaurants dot the city like welcome water stops in the heart of the Arizona desert.
Laborers working on the Southern Pacific Railroad established Phoenix's first Chinatown during the late 1870s. The community grew during the first half of the 20th century and opened a network of Chinese-owned groceries throughout the Phoenix area. Following World War II, the community dispersed throughout the metropolitan area, all but abandoning the former downtown Chinatown. Today, Phoenix has neither a Chinatown nor any particular concentration of Chinese Americans, with the pace of new arrivals driven by the ebbs and flows of local professional employment opportunities.
>> Read more: Our Ultimate Dim Sum Menu Guide with Pictures and Translations
Without a large local Chinese American community, the dim sum in Phoenix is fairly lackluster. Though Phoenix has a long history of routing Chinese produce from San Francisco and Los Angeles to local Chinese-owned grocery stores, this legacy alone hasn't been enough to sustain a contemporary culinary scene. In fact, the recent closures of China King and Golden Buddha restricted our review of the city's five best dim sum restaurants to only four establishments.
Online reviewers regularly award Great Wall Cuisine, located north of the city near Glendale, accolades for having the best dim sum in Phoenix. If you live on the other side of town near Chandler, however, C-Fu Gourmet and Phoenix Palace receive solid reviews for turning out the dim sum classics, as well as a few surprises like dishes with bitter melon and sugar cane.
If dim sum is going to thrive in the Valley of the Sun, however, it may be on the backs of newer arrivals like Mekong Palace in the Mekong Plaza shopping center. This mall-and-restaurant hub that acts as a sort of community center, while attracting both shoppers and diners alike will feel similar to the suburban outposts that have spawned so much interesting and adventurous cuisine among Chinese American communities in California.
>> Read more: The Best Teas for Dim Sum
Read on! Here are the four best dim sum restaurants to try in Phoenix, listed in alphabetical order.
Restaurant Key: Classic — big and boisterous, the full dim sum hall experience. Elevated — exceptional views or ambiance create a more refined dining experience. Modern — fusion or innovative takes on dim sum classics. Hole in the Wall — the food's the only reason to go, and that's a good thing.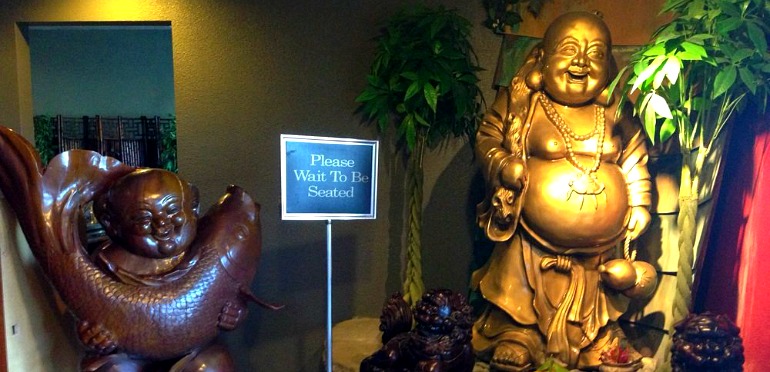 A. C-Fu Gourmet — Classic
2051 W Warner Rd
Chandler, AZ 85224
"This longtime East Valley favorite seems to have been freshened up since my last visit a few years ago. It looks good, especially if you can ignore the televisions. Well-crafted items include Chinese eggplant with shrimp paste, chicken shu mai, vegetable dumplings, fried calamari, sauteed green beans and Thai-style chicken skewers. I also discovered a couple of marvelous shrimp dishes: bitter melon with shrimp (yes, bitter melon is bitter) and crunchy shrimp cakes." – AZ Central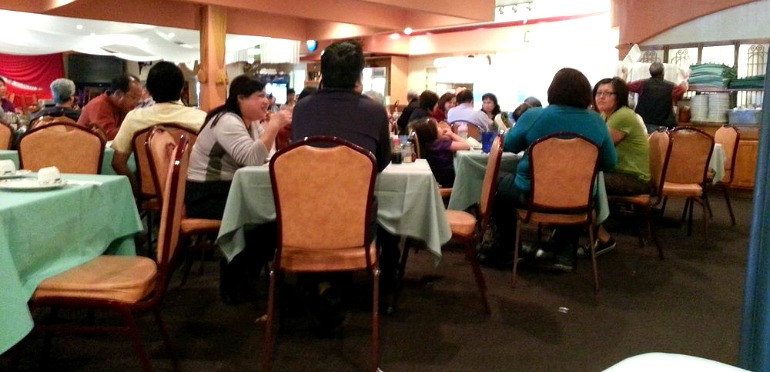 B. Great Wall Cuisine — Classic
5057 N 35th Ave
Phoenix, AZ 85017
"You never know who you'll run into at Great Wall Cuisine on Sunday mornings. We've seen local politicians, chefs, and everyone in between standing outside the unremarkable strip mall restaurant waiting for a table. The inevitably large and diverse Sunday crowd gathers and waits (sometimes for up to an hour) because Great Wall is the best place in metro Phoenix for Chinese brunch." – Phoenix New Times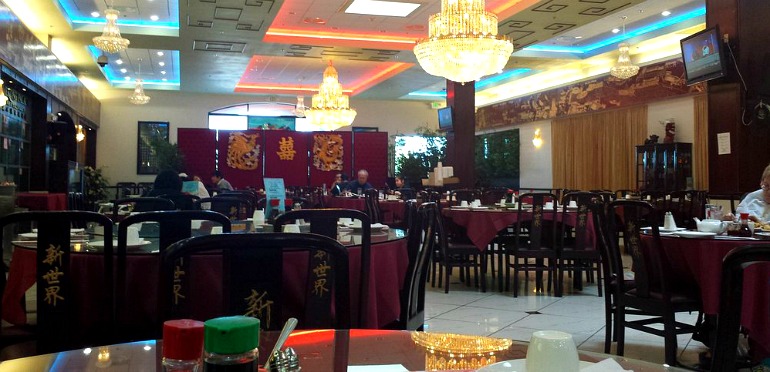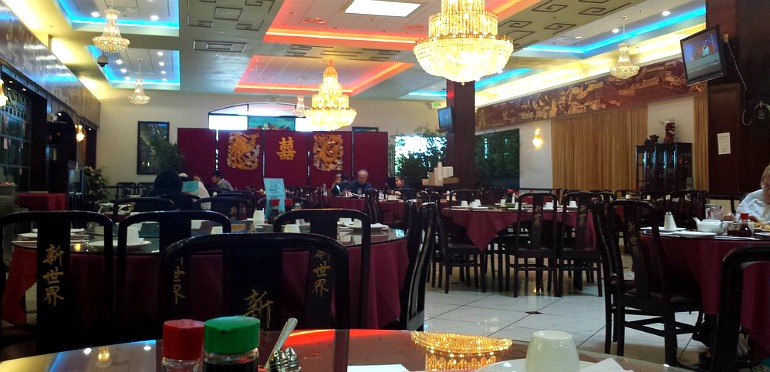 C. Mekong Palace — Classic
66 S Dobson Rd
Mesa, AZ 85202
"Mekong Palace is the recipient of the 2011 "Best Little Asia" award. Known for its reasonable prices and large selection of seafood, poultry and meats, Mekong Palace is part of the larger Mekong Plaza. The entire plaza is housed in an old Target and now includes several small eateries, along with a nail salon. Fans of Mekong Palace rave about the great service, low prices and food that's as good as they've found in Hong Kong. They recommend the pork dumplings, BBQ pork buns, sugar cane shrimp, rice cakes and custard tarts." – Spring Training Arizona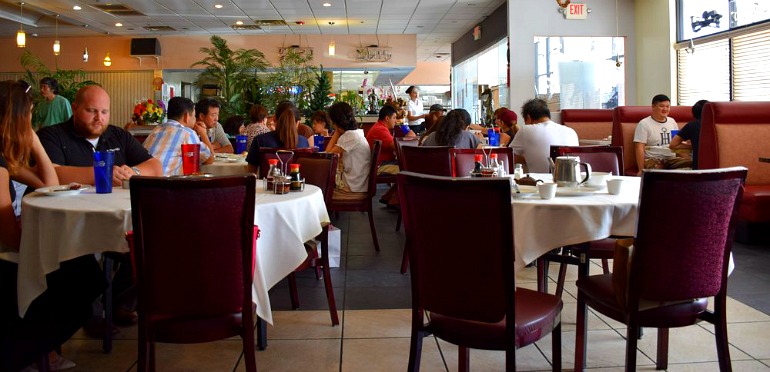 D. Phoenix Palace — Classic
2075 N Dobson Rd
Chandler, AZ 85224
"We can't visit Phoenix Palace often enough, frankly. The restaurant serves delicious dim sum daily from 10 a.m. to 3 p.m., including spare ribs and other barbecued meats, congee, rice noodles, shrimp siu mai, turnip cakes, chicken feet, and every kind of steamed dumpling you can think of." – Haute Living
---
Let us know what you think! Do you have a better restaurant to recommend? Comment below!