Oakland's Chinatown is a utilitarian neighborhood filled with locals going about the business of daily life. There is none of the tourist frenzy and Oriental kitsch found in San Francisco's more famous Chinatown across the bay.
The local dim sum scene reflects this workaday character. Reviewers note that meals are solid, if not spectacular. In Oakland restaurants, dim sum feels like a regular part of the day, rather than a special occasion.
>> Read more: Our Ultimate Dim Sum Menu Guide with Pictures and Translations
Our picks for Oakland's best dim sum all offer tasty eats. You can find Bay views (Hong Kong East Ocean), great weekday takeout (Tao Yuen) and refined atmosphere with tea pairings (Imperial Tea Court).
For the classic raucous dim sum hall experience, online reviewers give the most consistently high marks to East Ocean Seafood Restaurant in Alameda and Peony Seafood Restaurant in downtown Oakland. Try them both and join the debate.
>> Read more: The Best Teas for Dim Sum
Read on! Here are the five best dim sum restaurants to try in Oakland, listed in alphabetical order.
Restaurant Key: Classic — big and boisterous, the full dim sum hall experience. Elevated — exceptional views or ambiance create a more refined dining experience. Modern — fusion or innovative takes on dim sum classics. Hole in the Wall — the food's the only reason to go, and that's a good thing.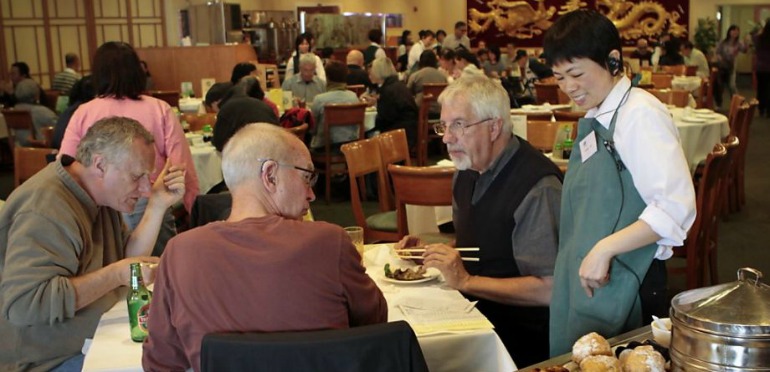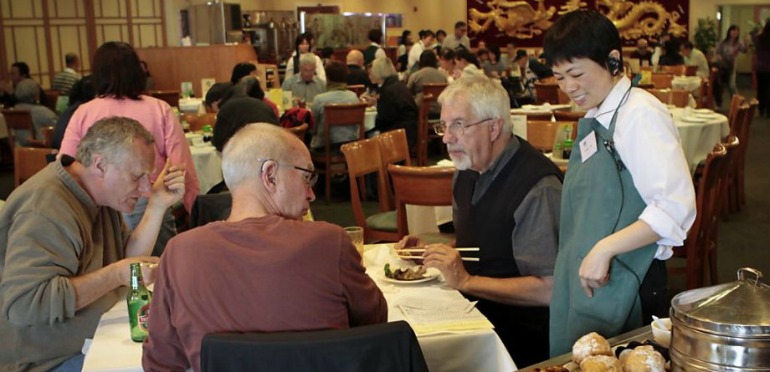 A. East Ocean Seafood Restaurant — Classic
1713 Webster St.
Alameda, CA 94501
"…there's fast turnover on the push carts, so everything's nice and fresh-tasting, and the cooks have a light touch with the sauces and the grease level. Best of all, there's plenty of easy street parking, and, even at eleven o'clock on a Sunday morning, there's rarely too long of a wait." – East Bay Express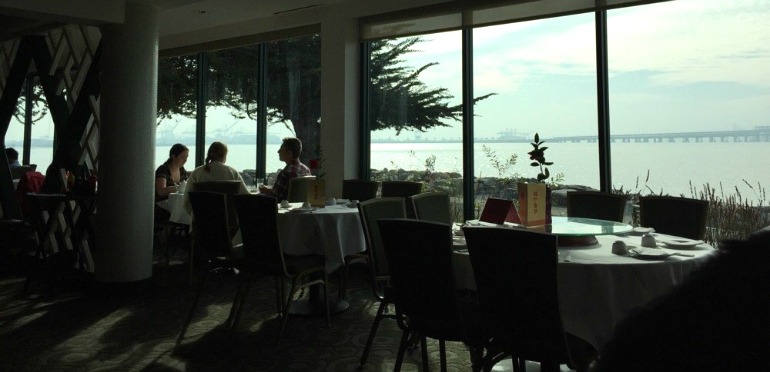 B. Hong Kong East Ocean Seafood Restaurant — Elevated
3199 Powell St.
Emeryville, CA 94608
"…not only is the atmosphere and service much nicer than most dim sum places, the food was really good. The place is a bit more expensive compared with some of the dim sum in Oakland, but I would say that the food quality is definitely reflected in the price." – Jinxi Eats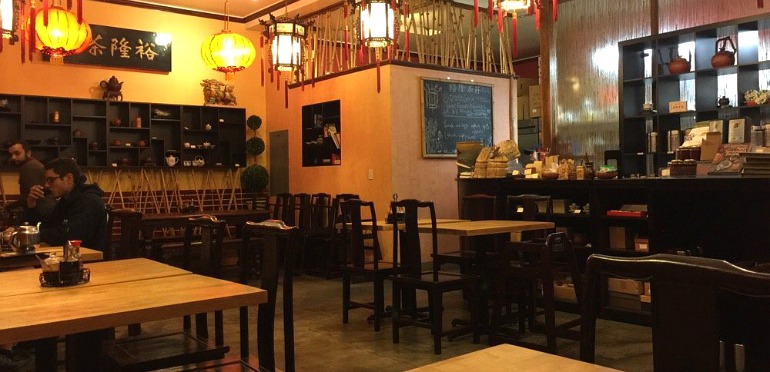 C. Imperial Tea Court — Elevated
1511 Shattuck Ave.
Berkeley, CA 94709
"…the Berkeley spot — perched above the gourmet food complex Epicurious Garden — is a quiet sanctuary with an outdoor patio that's perfect for sampling their Dragon Well dumplings, pumpkin or pork siu mai or green onion pancakes." – KQED Bay Area Bites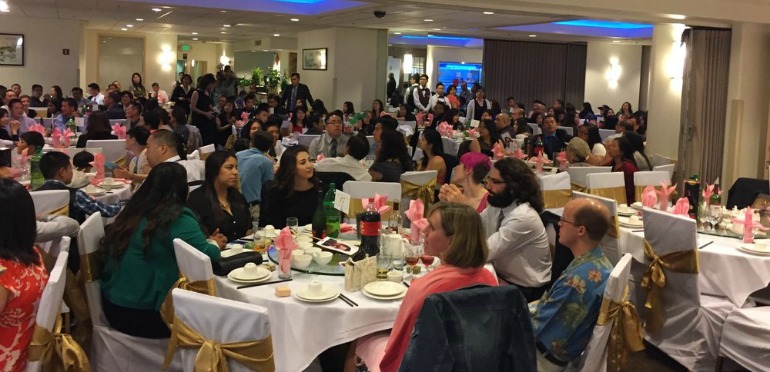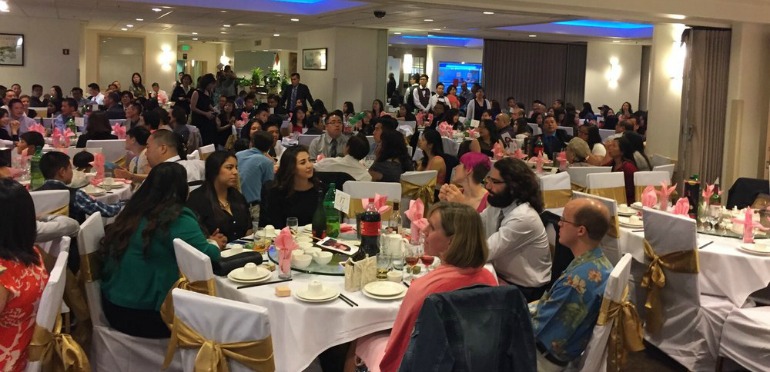 D. Peony Seafood Restaurant — Classic
388 9th St., Ste. 288
Oakland, CA 94607
"…an impressive emporium plating up Hong Kong–style dim sum like you've never seen before in a raucous setting. A sure sign a place is good is when it's crowded, and Peony is consistently that." – Oakland Magazine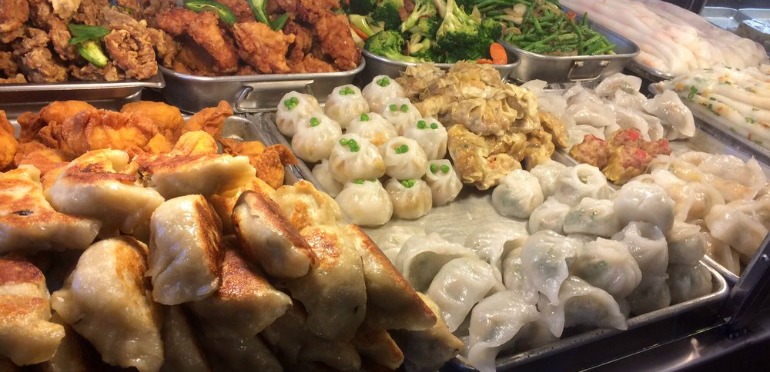 E. Tao Yuen Pastry — Hole in the Wall
816 Franklin St.
Oakland, CA 94607
"…the baked cha siu bao were fresh out of the oven and stuffed with sweet, syrupy BBQ pork. Tao Yuen has earned a reputation as one of the best grab-your-dumplings-and-go spots in the neighborhood." – SF Weekly
---
Let us know what you think! Do you have a better restaurant to recommend? Comment below!