For such a renowned food city, you have to look hard to find great Chinese cuisine in New Orleans. Despite having a small Chinese community with roots dating to post-Civil War Reconstruction, New Orleans remains a city where authentic Chinese food is still only found on "secret menus" or on specific days of the week.
As I've found in other cities, the main prerequisite for finding great dim sum in a city is a large and thriving local Chinese community that in turn demands high quality fare. Though there are such communities that have developed wholly in recent times, the best historical indicator to look for in a city is a well preserved historic Chinatown. The presence of a Chinatown is both symbolic and functional — it represents a certain community continuity and provides a welcoming landing place for new arrivals who replenish the local Chinese population.
>> Read more: Our Ultimate Dim Sum Menu Guide with Pictures and Translations
New Orleans provides an interesting case study. The first Chinese immigrants came to Louisiana from California to work on sugar plantations in the years following the Civil War. The South needed a new post-slavery workforce and many Chinese living in California were seeking employment following the completion of the Transcontinental Railroad.
The Chinese laborers quickly agitated for better living and working conditions, and soon left the plantations for New Orleans, where they opened laundries, shops and other commercial ventures. These immigrants established a community centered around the 1100 block of Tulane Avenue in the city center, which quickly became the largest Chinatown in the South.
The New Orleans Chinatown thrived until 1937, when the city demolished the neighborhood for urban redevelopment projects. The community relocated to nearby Bourbon Street, but stagnated during the era of Chinese Exclusion and continued to fade through the early 1990s.
>> Read more: The Best Teas for Dim Sum
Today, the Chinese community in New Orleans is primarily found west and south of the city in Jefferson Parish. With the passage of the 1965 Immigration Act, the Chinese population in New Orleans now includes people from across China, though the Vietnamese community is now the largest Asian group in Louisiana.
So how does all this apply to dim sum? Primarily, the city's relatively small and fragmented Chinese population means that there isn't a large audience demanding high quality Cantonese-style dim sum. You really have to know where and how to look.
Royal China Restaurant, Panda King Fine Dining and Three Happiness Restaurant are the three best dim sum spots in town. Royal China is the senior stalwart and has been serving familiar dim sum favorites for years, while Panda King discards its buffet steam table for a wonderful weekend-only dim sum service and Three Happiness serves weekend dim sum alongside Vietnamese specialties.
Though Jung's Golden Dragon is taken apart by reviewers for gooey sauces and uninspired cooking on its Chinese American menu, a better bet would be to try its "secret" breakfast menu of northern-style bites. It's not exactly dim sum, but the array of dumplings and scallion cakes are pleasingly authentic.
If you're up for a more contemporary option, the most exciting restaurant on this list may be Bao & Noodle, a self-proclaimed "casual Chinese restaurant." You won't find dim sum carts here, but ordering a la carte off its regular menu with get fresh takes on favorites like steamed buns, soy sauce chicken and scallion pancakes to your table.
Read on! Here are the five best dim sum restaurants to try in New Orleans, listed in alphabetical order.
Restaurant Key: Classic — big and boisterous, the full dim sum hall experience. Elevated — exceptional views or ambiance create a more refined dining experience. Modern — fusion or innovative takes on dim sum classics. Hole in the Wall — the food's the only reason to go, and that's a good thing.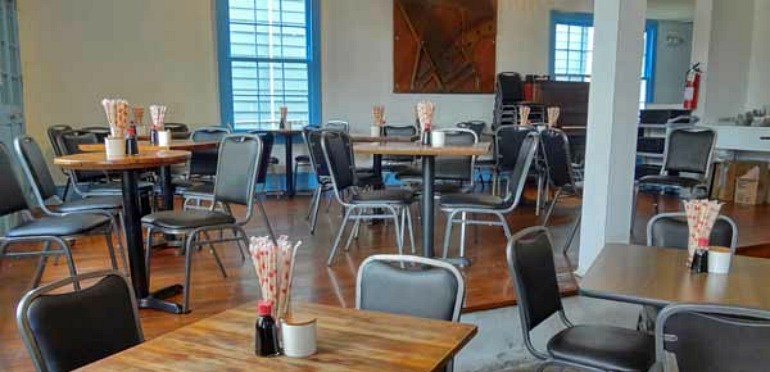 A. Bao & Noodle — Modern
2700 Chartres St
New Orleans, LA 70117
"Chef Doug Crowell, who cooked at Herbsaint until he left last year to be a full-time dad, married into a Chinese family. His in-laws live 15 minutes from Manhattan's Chinatown, and they taught him all about their cuisine." – nola.com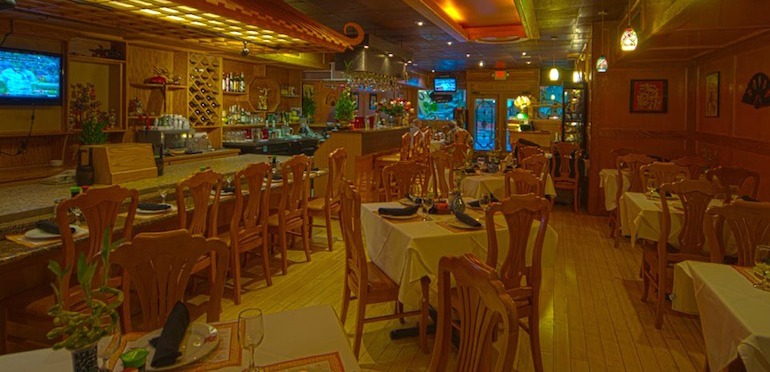 B. Jung's Golden Dragon — Hole in the Wall
3009 Magazine St
New Orleans, LA 70115
"The Chinese breakfast served at Jung's Golden Dragon counts among the area's exotic dining experiences, all within view of a Target department store directly across Veterans Memorial Boulevard in Metairie." – Gambit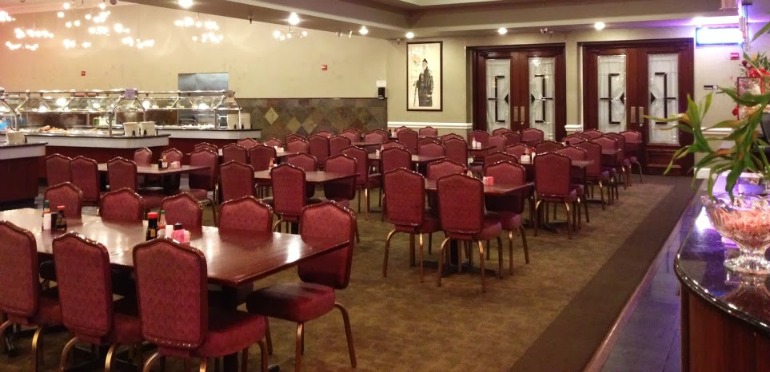 C. Panda King Fine Dining — Classic
925 Berhman Highway
Gretna, LA 70056
"Panda King Fine Dining is a specialized offshoot — a dedicated dim sum destination and the only place in town where the little dishes are wheeled around the dining room on carts." – The New Orleans Advocate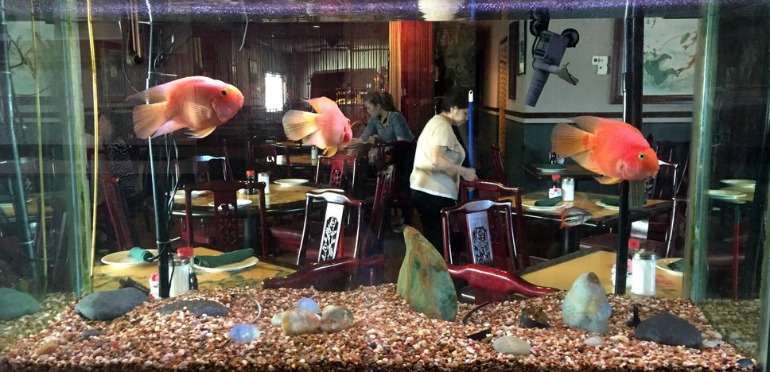 D. Royal China Restaurant — Classic
600 Veterans Memorial Boulevard
Metairie, LA 70005
"Miss Shirley and her husband Teng keep their loyal customers happy with Chinese standards as well as the city's best selection of dim sum. Kick back with some chrysanthemum tea and pick and choose your way through the tempting picture book of tiny, savory dishes." – New Orleans Magazine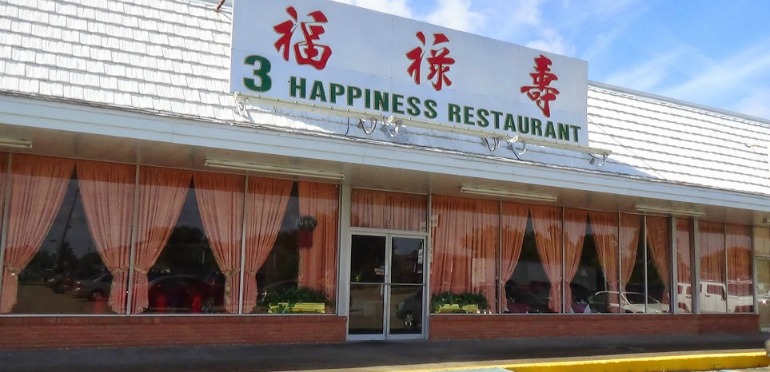 E. Three Happiness Restaurant — Classic
1900 Lafayette St
Gretna, LA 70053
"Fortunately, there's not a bad dumpling in the stable here. They arrive in batches of three or four, some in the lidded metal pots in which they were cooked, a thin braid of dough just barely holding them together and emitting pork- and ginger-scented steam." – Gambit
---
Let us know what you think! Do you have a better restaurant to recommend? Comment below!