Welcome intrepid dim sum lover to Miami, a city without a formal Chinatown in a county where Chinese Americans make up less than 2% of the population. In an area with more Asian fusion than authentic Asian food, dim sum restaurants are outposts of pork buns and egg tarts baking under the hot Florida sun.
I remember driving for hours up and down I-95 searching for good Chinese food in South Florida. The meals were generally unmemorable, serving a local audience without a large Chinese community to demand culinary excellence.
>> Read more: Our Ultimate Dim Sum Menu Guide with Pictures and Translations
The lack of Chinese clientele affects everything, from ingredient availability to the dining room turnover that keeps dim sum dishes fresh. Indeed, Tropical Chinese, the Miami dim sum restaurant that most regularly collects annual "Best of…" superlatives is lauded for its staying power, as much as for its quality.
Scattered around the region, Kon Chau, Toa Toa and China Pavilion reliably, if unremarkably, turn out dim sum staples. However, the best hope for authentic Cantonese cuisine may be a hole in the wall called Hong Kong City BBQ, which serves lacquered roasted ducks and warming noodles soups, in addition to dim sum fare.
>> Read more: The Best Teas for Dim Sum
Read on! Here are the five best dim sum restaurants to try in Miami, listed in alphabetical order.
Restaurant Key: Classic — big and boisterous, the full dim sum hall experience. Elevated — exceptional views or ambiance create a more refined dining experience. Modern — fusion or innovative takes on dim sum classics. Hole in the Wall — the food's the only reason to go, and that's a good thing.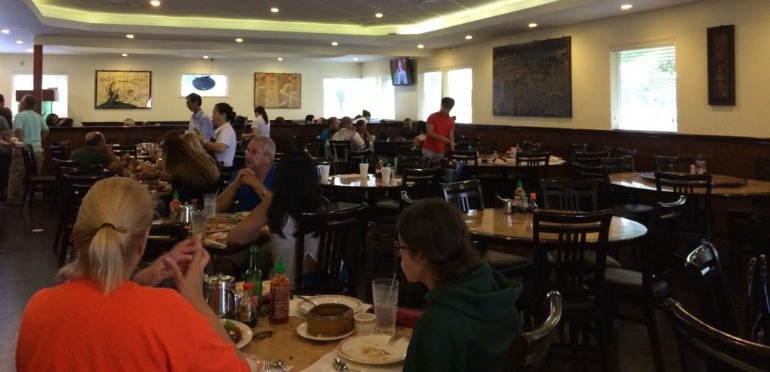 A. China Pavilion — Hole in the Wall
10041 Pines Blvd
Pembroke Pines, FL 33024
"Exotic specialties include congee with preserved egg or frog legs, steamed chicken feet and mini octopus with curry sauce. The restaurant also offers a standard menu, a more authentic Chinese menu (with English subtitles) and a Peruvian-style Chinese menu available upon request." – Miami.com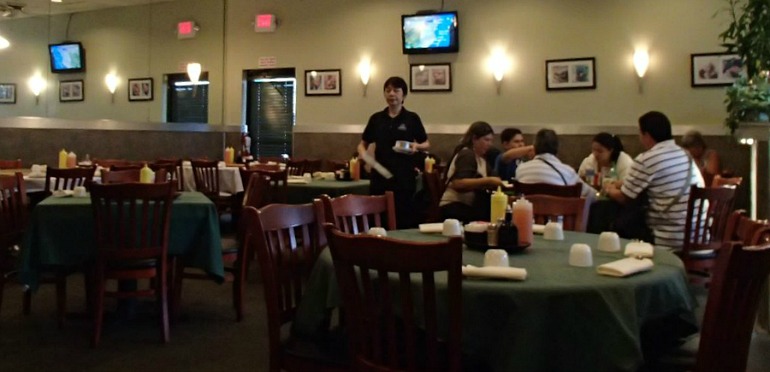 B. Hong Kong City BBQ — Hole in the Wall
5301 N State Rd 7
Tamarac, FL 33319
"The authentic flavors of Chinatown emanate from Hong Kong City's dishes, and whole ducks, pork, and chicken, served barbecued, still hang on view near the front door, the only decoration apart from a couple of fish tanks housing a few sleepy lobsters." – Broward Palm Beach New Times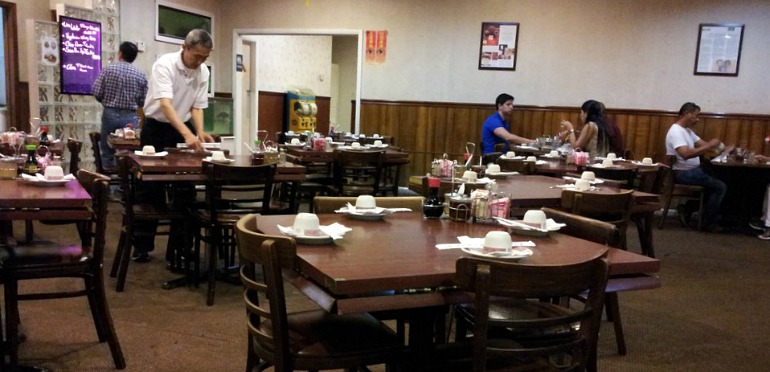 C. Kon Chau — Hole in the Wall
8376 SW 40th St
Miami, FL 33155
"Kon Chau is a quick fix. It's a fast lunch with a friend. It's a bowl of duck noodle soup with a teaspoonful of chili oil and a pair of char siu bao to rid the ills of a late night. It's a quiet three item, hour-long lunch with a good magazine you read back to front to forget about the week behind or the one ahead." – Miami New Times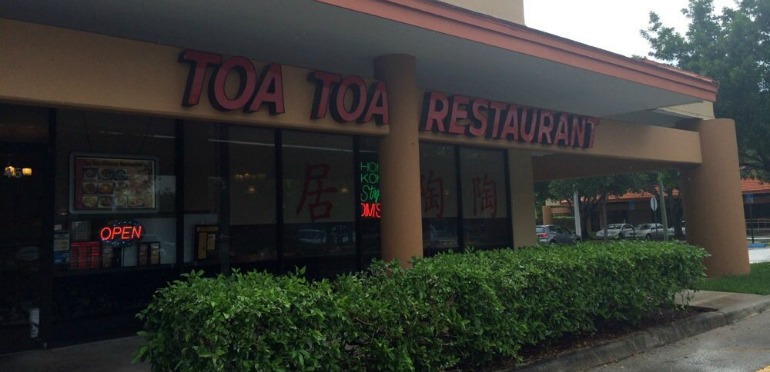 D. Toa Toa — Classic
4145 NW 88th Ave
Sunrise, FL 33351
"The beautiful thing about this joint is that it "does" delicious dim sum, delicious authentic Chinese food and delicious American Chinese Food." – Jeff Eats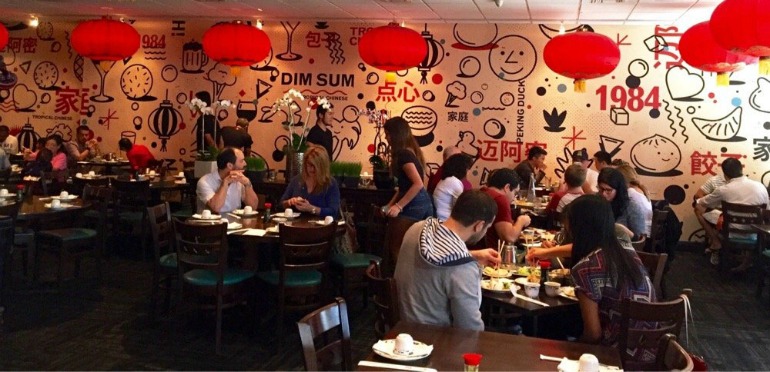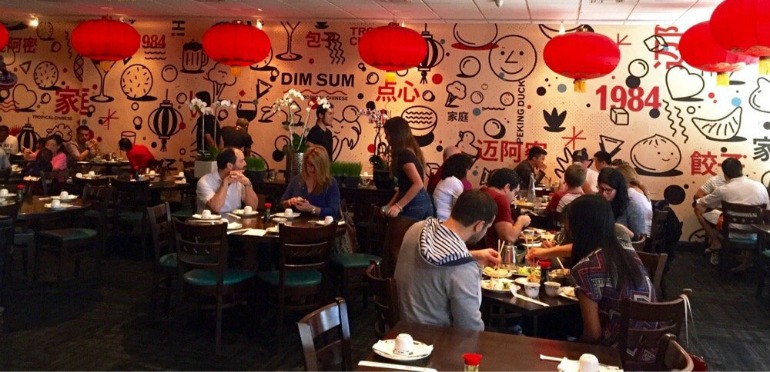 E. Tropical Chinese — Classic
7991 SW 40th St
Miami, FL 33155
"…in the main dining room, a small battalion of cooks still sweat out peak hours behind the floor-to-ceiling glass of an open kitchen. And they crank out basket after basket of bites that remain addictive — so much so, in fact, supplies of more popular items don't always last." – Ocean Drive
---
Let us know what you think! Do you have a better restaurant to recommend? Comment below!