Houston's dim sum restaurants reflect the contemporary pan-Asian character of a community that relocated from the historic Chinatown downtown to the suburbs west of the Loop in the early 1980s.
While you will find familiar Cantonese-style tea houses on our shortlist of Houston's best dim sum restaurants, it's a collection of eateries unburdened by decades of tradition. You're more likely to find strip mall storefronts, than pagoda rooftops.
>> Read more: Our Ultimate Dim Sum Menu Guide with Pictures and Translations
Reviewers note a particular Vietnamese influence on the city's dim sum menus, along with inventive new recipes using gulf shore seafood that go beyond the steamed pork or shrimp dishes that usually dominate the menu.
From our vantage point, it all feels similar to the suburban communities found outside the major Asian community hubs in Los Angeles and San Francisco. All found, in this case, deep in the heart of Texas.
>> Read more: The Best Teas for Dim Sum
Read on! Here are the five best dim sum restaurants to try in Houston, listed in alphabetical order.
Restaurant Key: Classic — big and boisterous, the full dim sum hall experience. Elevated — exceptional views or ambiance create a more refined dining experience. Modern — fusion or innovative takes on dim sum classics. Hole in the Wall — the food's the only reason to go, and that's a good thing.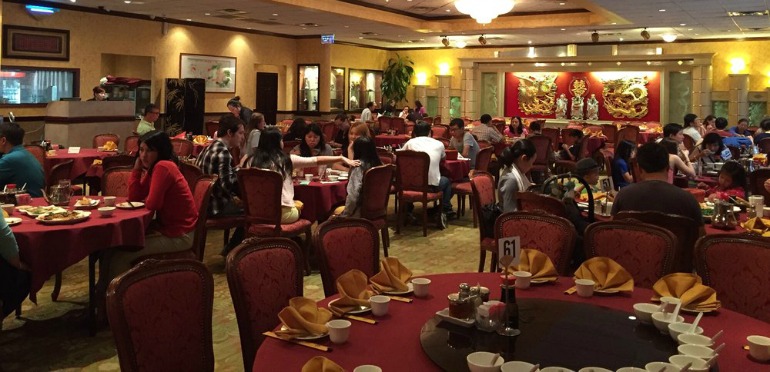 A. Fung's Kitchen — Classic
7320 Southwest Fwy., Suite 115
Houston, TX 77074
"…the dumplings are fresher, the seaweed is crunchier and you can get signature killed-to-order seafood items like scallops in their shells straight from the aquarium during dim sum service." – Houston Press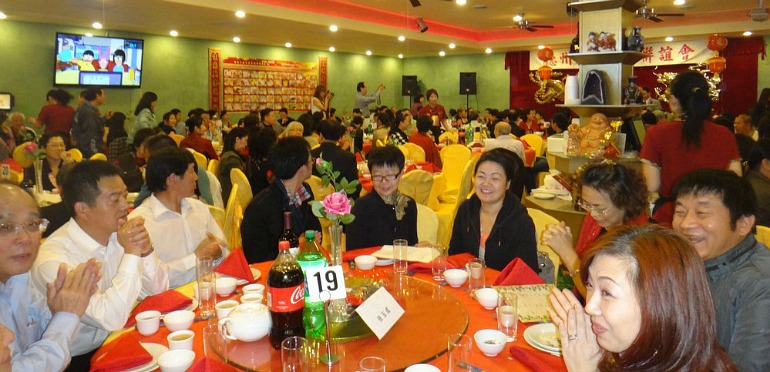 B. Golden Dim Sum — Hole in the Wall
10600 Bellaire Blvd., Suite 105
Houston, TX 77072
"…expect to wait – likely outside – expect sketchy service, and expect to be sardined into a table with your back pressed next to someone behind you. But serious eaters will get everything they expect as well as something more." – Houston Chronicle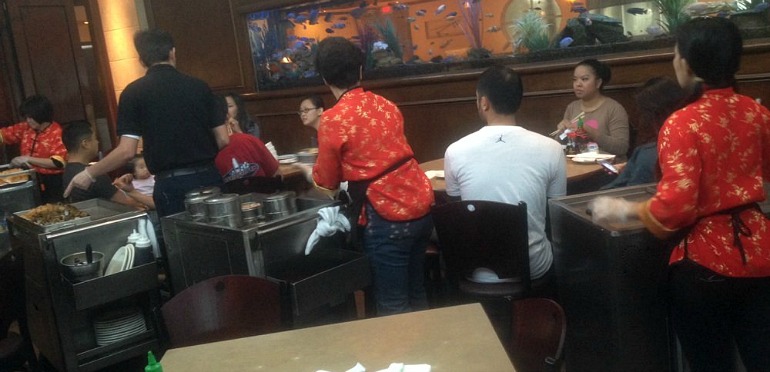 C. Kim Son — Classic
12750 Southwest Fwy.
Stafford, TX 77477
"…Kim Son's greatest strength has always been its presentation and reputation. To Houstonians, Kim Son is Coca-Cola, the Yankees, Nike, Pixar and Lee Kum Kee soy sauce." – Chopstix Houston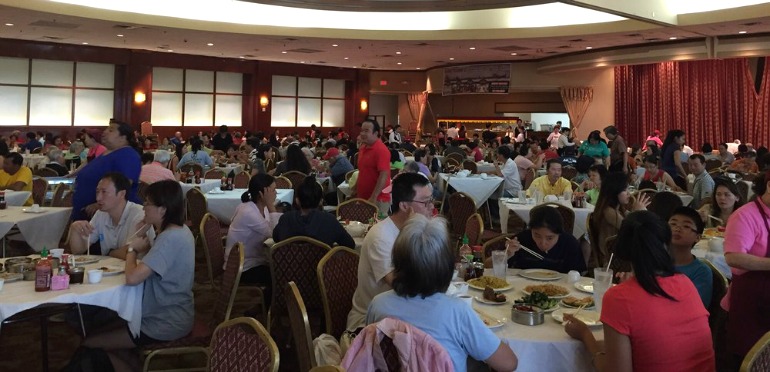 D. Ocean Palace — Classic
11215 Bellaire Blvd.
Houston, TX 77072
"…the food was sumptuous and inexpensive, service was good and overall the restaurant condition was neat and clean." – My Wise Wife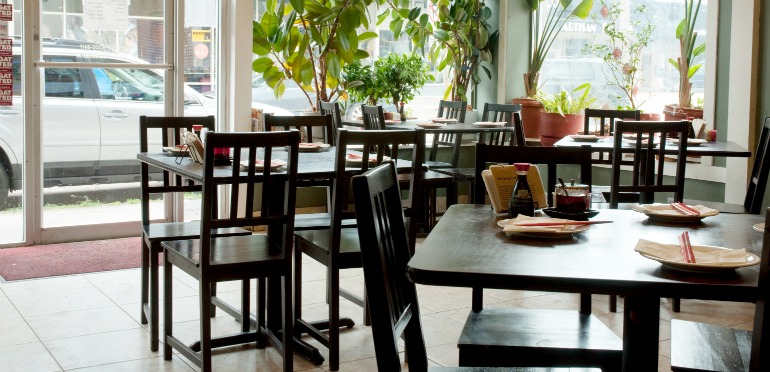 E. Yum Yum Cha Cafe — Hole in the Wall
2435 Times Blvd.
Houston, TX 77005
"…it's small and very casual (shorts and flip flops), and you don't even need to venture outside [the Loop]. All the dumpling selections are great, as well as the turnip cakes and the shrimp stuffed eggplant." – Eat Me Houston
---
Let us know what you think! Do you have a better restaurant to recommend? Comment below!