As its east coast neighbors in New York and Boston continue to thrive, the Chinatown in Washington, DC has shrunk to the size of a single city block near downtown. As the Chinese American community has decamped for the suburbs over the years, the local dim sum scene has followed to nearby commuter cities in Virginia and Maryland.
Established in 1851 on Pennsylvania Avenue, the original Washington, DC Chinatown was relocated by the government in 1929 to an area between 5th and 7th Street, Northwest, to make way for the Federal Triangle Project. Chinatown residents remained in this new area until beginning to move to the DC suburbs following the city's race riots in 1968. Today, the Chinese American community is most concentrated in cities like Falls Church in northern Virginia and Rockville and Silver Spring in Maryland.
>> Read more: Our Ultimate Dim Sum Menu Guide with Pictures and Translations
Without a stable, longstanding urban Chinatown, the local dim sum scene exists almost exclusively in the suburbs, similar to what you have in a city like Atlanta. In fact, you'll really only find dim sum in DC proper at two places, Tony Cheng's and the Ping Pong chain. The dim sum restaurants around Washington, DC are generally solid, though they're defined as much by their flexibility and mobility in service of the local Chinese American community, as they are by their culinary excellence.
Located just across the Potomac River from DC, China Garden is your closet, most Metro-accessible dim sum option. Its proximity to the city, however, can mean long lines on weekends for a meal that's notable primarily for its convenience.
If you're up for a 20 minute drive, then Oriental East Restaurant in Silver Spring is a better bet, as it's generally regarded by online reviewers as the best dim sum in the DMV (DC, Maryland, Virginia) area. You'll find all the staples here, as well as fun homestyle preparations incorporating ingredients like sweet Chinese sausage. If you push a bit further north to Wheaton, you'll be rewarded with the Hollywood East Cafe, which serves more modern dim sum dishes in a bright, contemporary environment.
>> Read more: The Best Teas for Dim Sum
Turning back south of the Potomac to Falls Church in northern Virginia, there are two good options within a stone's throw of one another. Helpfully, Hong Kong Pearl Seafood Restaurant and Mark's Duck House, specialize in seafood and duck dim sum dishes, respectively.
Read on! Here are the five best dim sum restaurants to try in Washington, DC, listed in alphabetical order.
Restaurant Key: Classic — big and boisterous, the full dim sum hall experience. Elevated — exceptional views or ambiance create a more refined dining experience. Modern — fusion or innovative takes on dim sum classics. Hole in the Wall — the food's the only reason to go, and that's a good thing.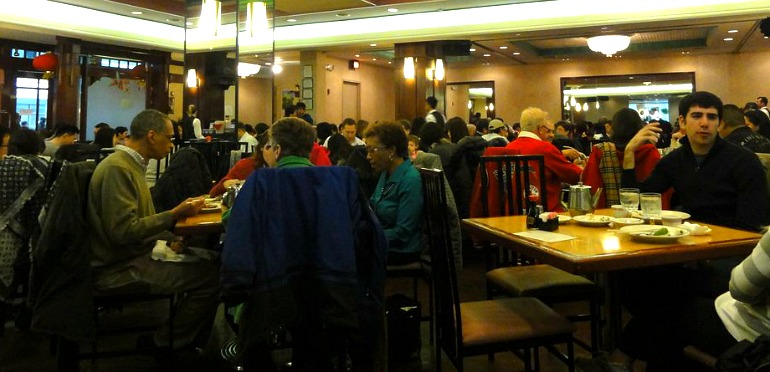 A. China Garden — Elevated
1100 Wilson Blvd
Arlington, VA 22209
"This softly chic, Metro-accessible Rosslyn location will impress the fussiest of guests. The popular banquet spot offers tender baby clams sauteed in a black bean sauce and juicy diced spareribs. Finish off the meal with a crumbly pineapple bun for dessert. Arrive by early afternoon, or the dishes could get cold." – Washington Post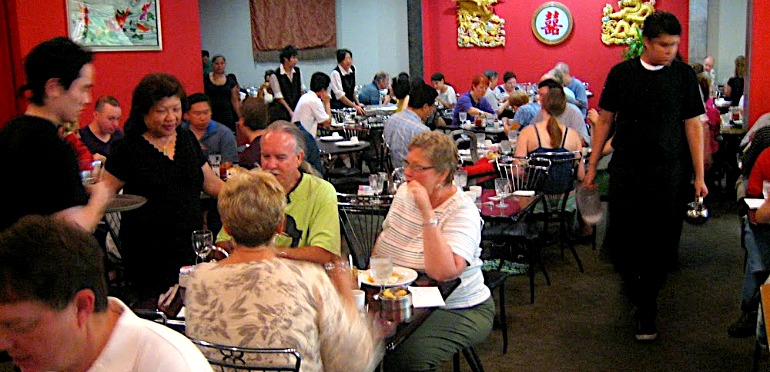 B. Hollywood East Cafe — Modern
11160 Veirs Mill Rd
Wheaton, MD 20902
"Hidden away in Wheaton Mall this dim sum favorite serves bacon rolls with minced shrimp and scallop and watercress dumplings." – Eater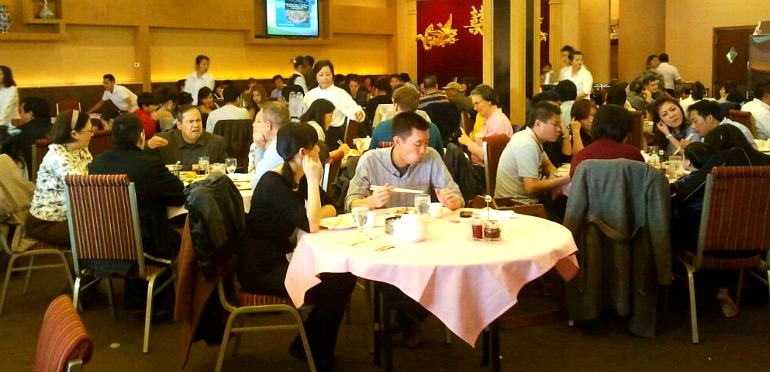 C. Hong Kong Pearl Seafood — Classic
6286 Arlington Blvd
Falls Church, VA 22044
"The selection wasn't as great as China Garden or Fortune, so I was disappointed in that, but it had my normal go-to items, including my favorite sesame seed balls and pineapple buns." – Fall Church Times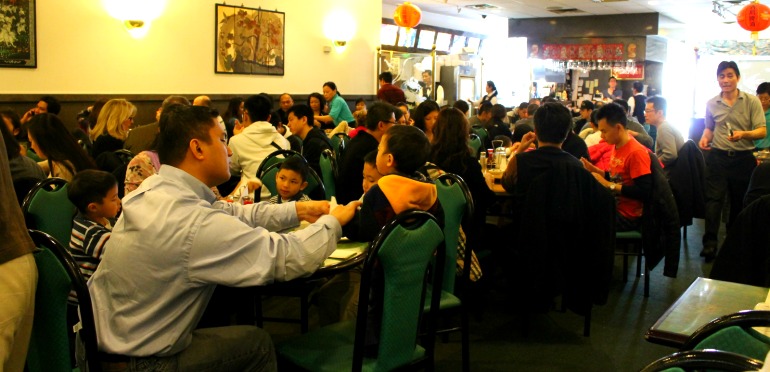 D. Mark's Duck House — Classic
6184 Arlington Blvd
Falls Church, VA 22044
"There are a few things to look for in great dim sum and I quickly went through my checklist. Hot and fresh? Check. Large selection? Check. Good ratio of ingredients (i.e., lots of filling)? Check? Quick and efficient service? Check." – Two DC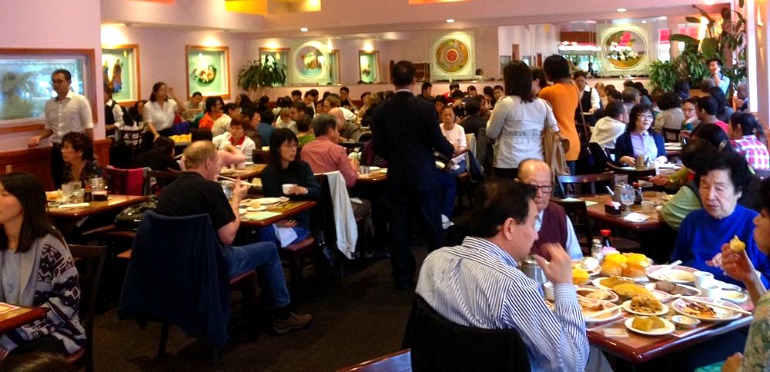 E. Oriental East Restaurant — Classic
1312 East-West Hwy
Silver Spring, MD 20910
"The wide variety of dim sum choices and the quality of food is a lot better than most dim sum restaurants nearby. In fact–my family often takes the 30-45 minute drive from NoVA just to enjoy the dim sum here, skipping the other options we have nearby." – The Hungry Muse
---
Let us know what you think! Do you have a better restaurant to recommend? Comment below!