For a city without a historic Chinatown, the dim sum scene in Dallas shows a lot of great potential. With increasing numbers of Chinese Americans arriving in town to pursue high-paid employment opportunities, Dallas may soon be a renowned outpost of authentic Chinese cuisine deep in the heart of Texas.
The growth of Dallas' Chinese American community is a fairly recent development. Without railroad or factory work to attract the early waves of Chinese immigrants, the city's Chinese American population numbered in the low hundreds as recently as the 1930s. Following passage of the 1965 Immigration Act, greater numbers of Chinese immigrants, as well as Chinese American professionals from other parts of the United States, began settling in the suburban cities of Richardson, Plano and Carrollton, about 20 miles north of downtown Dallas.
>> Read more: Our Ultimate Dim Sum Menu Guide with Pictures and Translations
While a small shopping district in Richardson declared itself the Dallas Chinatown, an increasing number of restaurants serving regional Chinese cuisine are popping up in Plano and Carrollton. While foodies admit that the dim sum found in Dallas isn't "San Francisco good," online reviewers indicate that local establishments do the staples well while producing a satisfying overall dim sum experience. If the Chinese American community continues its current pace of growth, the dim sum scene's future prospects will continue to brighten.
In the meantime, diners have solid options available to help them obtain a weekend dim sum fix. In Carrollton, Hong Kong Royal Restaurant anchors a cluster of Chinese eateries, while Kirin Court and Maxim's draw regular praise from reviewers near the Richardson Chinatown district. Further to the north in Plano, JS Chen's draws the most foodie attention, especially after being named to 'Travel + Leisure' Magazine's list of best dim sum restaurants in the United States.
Finally, if you're not in the mood for a longer drive, there's Royal China just 10 miles from downtown Dallas. It's the longest standing Chinese restaurant in the city, recently renovated and boasting some of the most creatively-named dim sum dishes we've seen in the entire country.
>> Read more: The Best Teas for Dim Sum
Read on! Here are the five best dim sum restaurants to try in Dallas, listed in alphabetical order.
Restaurant Key: Classic — big and boisterous, the full dim sum hall experience. Elevated — exceptional views or ambiance create a more refined dining experience. Modern — fusion or innovative takes on dim sum classics. Hole in the Wall — the food's the only reason to go, and that's a good thing.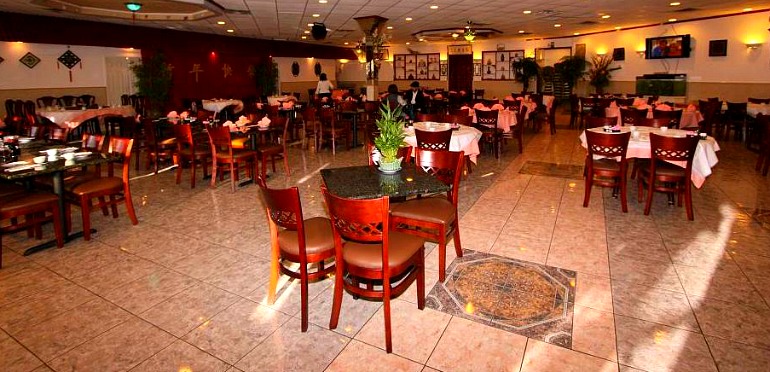 A. Hong Kong Royal Restaurant — Classic
3030 N Josey Ln
Carrollton, TX 75007
"Dim sum is offered all day, which can be a wonderful choice late at night where each dish is prepared fresh when ordered. The dim sum choices are laid out in picture form for easy ordering. Communication is never a problem at Hong Kong and the food is top notch. Especially wonderful are the shrimp and spinach dumplings." – Crave DFW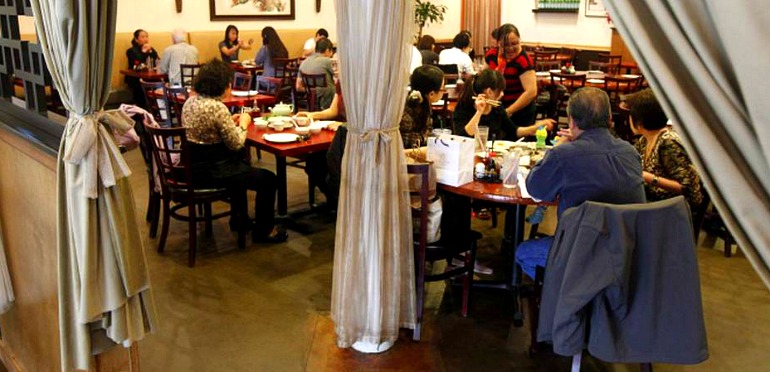 B. JS Chen's Dim Sum & BBQ — Classic
240 Legacy Drive
Plano, TX 75023
"Here come the carts! One carries metal steamers of steamed dumplings and meatballs. Another offers plates of fun rolls — broad noodles rolled around various fillings. From a third, a server dishes up congee — soothing, soupy rice porridge. It's late Saturday morning at J.S. Chen's: prime time for dim sum." – Dallas News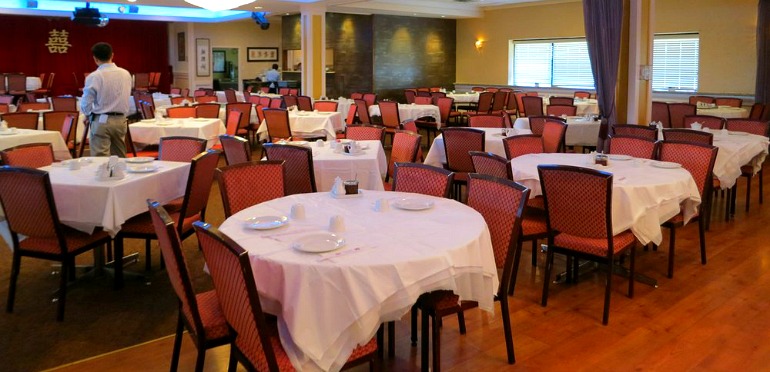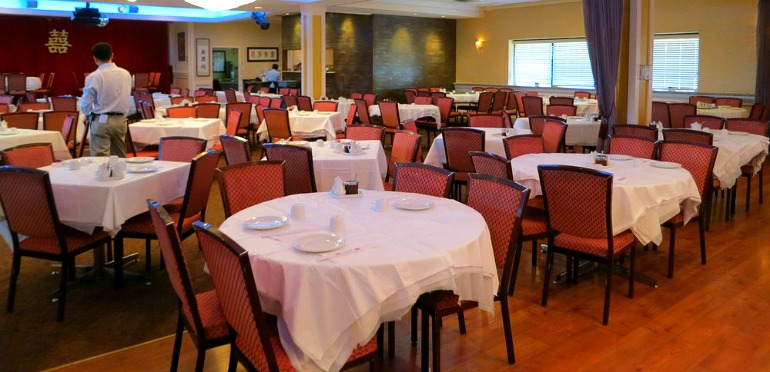 C. Kirin Court Chinese Restaurant — Classic
221 W Polk St
Richardson, TX 75081
"Kirin Court, Chinatown's most popular small plates service, is the definition of reinvention. Even though it's only been around for 10 years, Michael Chan's restaurant seems to be in constant flux, remodeling, updating its decor, revamping the website. Here, English is the first language, and young-blooded Asian-Americans navigate carts through a diverse crowd, offering tender chicken feet and white sticky rice wrapped in lotus leaves." – D Magazine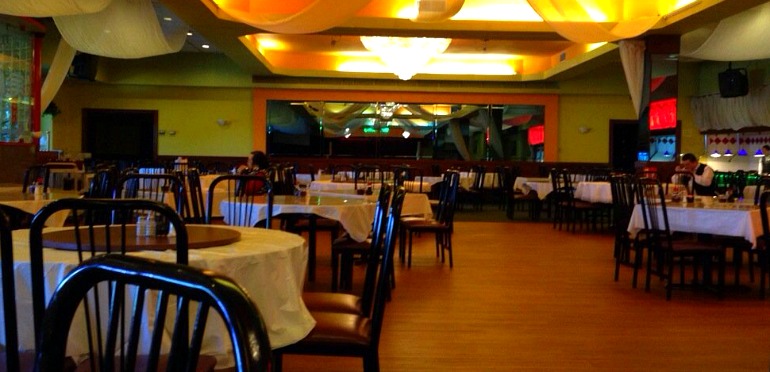 D. Maxim's Chinese Restaurant — Classic
310 Terrace Dr
Richardson, TX 75081
"But we come up here for one specific reason: the dim sum at Maxim's, which is served seven days a week — rare enough, as most Chinese restaurants bust out the dumpling, noodle and soup carts only on weekends. Do yourself a favor and make sure you order the Pu-Erh tea, which cuts the grease and keeps you from feeling a little bloated, sage advice for those who, like us, can't get enough of the shrimp-and-scallion dumplings, easily the best thing on the menu for those who like their Chinese food a little less risky." – Dallas Observer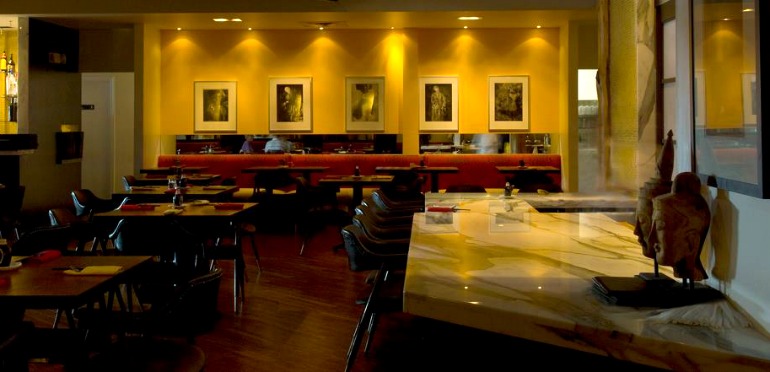 E. Royal China — Elevated
6025 Royal Ln
Dallas, TX 75230
"With nearly 30 years under their belts, the folks at Royal China have won the race for longest standing Chinese restaurant in the Big D. Their dim sum menu consists of items named after a late-night tryst: The Pillow Talk, the Nightcap and Spoonful of Love are just a few of what you'll find on the list. Looking for something different? Try the Purple Haze, eggplant filled with pork tenderloin. Guaranteed to be gastronomically and visually stimulating." – Haute Living
---
Let us know what you think! Do you have a better restaurant to recommend? Comment below!