Boston's best dim sum restaurants remain concentrated in the city's historic urban Chinatown. Despite the growth of the Chinese American community in the areas surrounding Boston, great dim sum has yet to make its way to the 'burbs like it has in cities such as San Francisco, New York and Los Angeles.
Boston has the oldest Chinese community in New England, dating back to 1870 when hundreds of laborers were contracted from San Francisco to break a strike at a North Adams shoe factory. The newcomers made their way to Boston, where they opened laundries and restaurants near Beach Street and took jobs in the garment industry that persisted well until the 1990s. While newer immigrants ring Boston in the suburbs and university towns, Chinatown remains the community's social and cultural core.
>> Read more: Our Ultimate Dim Sum Menu Guide with Pictures and Translations
Boston's dim sum scene is dominated by four large "dim sum palaces," Chau Chow City and Hei La Moon, listed below, along with China Pearl Restaurant and Empire Garden Restaurant. Online reviewers agree that these culinary arenas can range from good to very good depending on the day, but they remain fairly interchangeable. They're perfect for large parties or for those who want the full dim sum experience of carts and cacophony, but they're not necessarily the places to go for the best food.
Though not true everywhere, restaurants with menu cards rather than dim sum carts are better bets in Boston. Though not as visually impressive perhaps, hot spots like Winsor Dim Sum Cafe, Great Taste Bakery & Restaurant and Bubor Cha Cha are the places to find the best fresh dim sum, prepared right to order.
>> Read more: The Best Teas for Dim Sum
Read on! Here are the five best dim sum restaurants to try in Boston, listed in alphabetical order.
Restaurant Key: Classic — big and boisterous, the full dim sum hall experience. Elevated — exceptional views or ambiance create a more refined dining experience. Modern — fusion or innovative takes on dim sum classics. Hole in the Wall — the food's the only reason to go, and that's a good thing.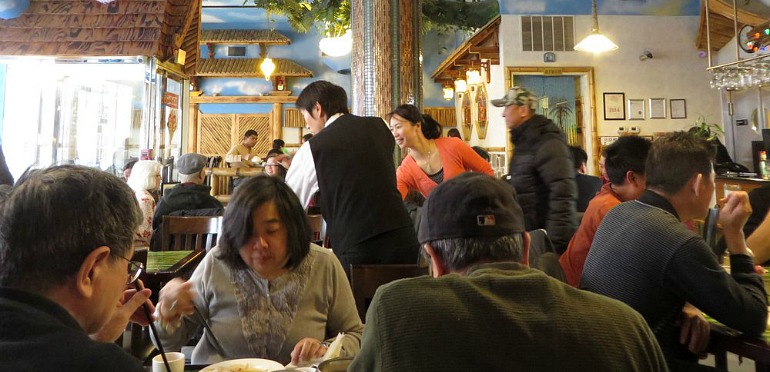 A. Bubor Cha Cha — Hole in the Wall
45 Beach St
Boston, MA 02111
"Luckily, the traditions of the most widespread Chinese culinary tradition are alive and well at Bubor Cha Cha Restaurant in Chinatown where they serve old-school Cantonese food." – Simmer Magazine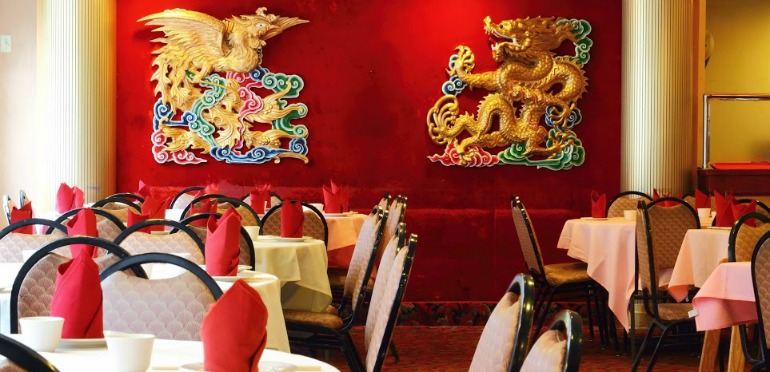 B. Chau Chow City — Classic
83 Essex St
Boston, MA 02111
"Another Boston favorite serving dim sum from steam carts is Chau Chow City. In many ways, it's fairly similar [to other large dim sum halls]. Chau Chow City has plenty of large tables — an excellent place to come with a group." – Boston Discovery Guide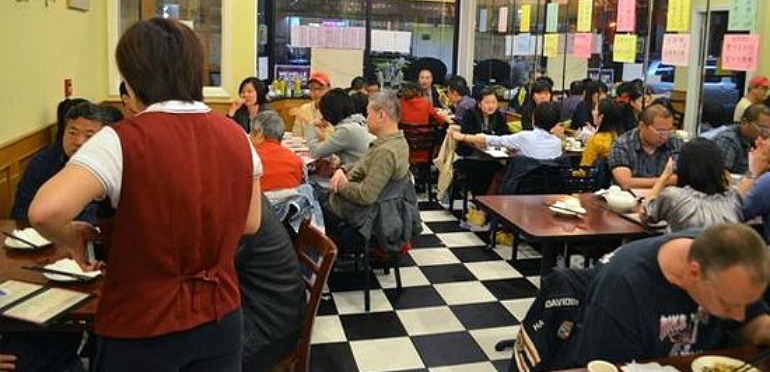 C. Great Taste Bakery & Restaurant — Hole in the Wall
63 Beach St
Boston, MA 02111
"This cramped space is divided down the middle, tables on one side, bakery counter on the other. And though the name doesn't give any indication, it happens to serve some of the best dim sum in the neighborhood. Because it's cooked to order, rather than wheeled around on a cart, the food always tastes fresh." – Boston Globe Magazine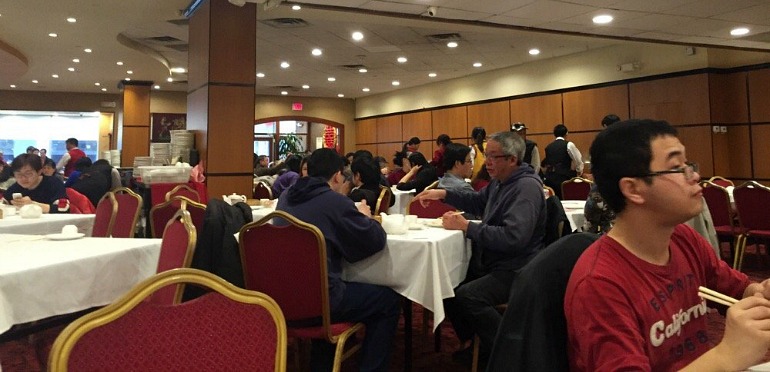 D. Hei La Moon — Classic
88 Beach St
Boston, MA 02111
"Hei La Moon is perfect for family style dining and large groups. The dining room is very large and has the space for dim sum carts to manuvuer between the tables." – Baking Me Hungry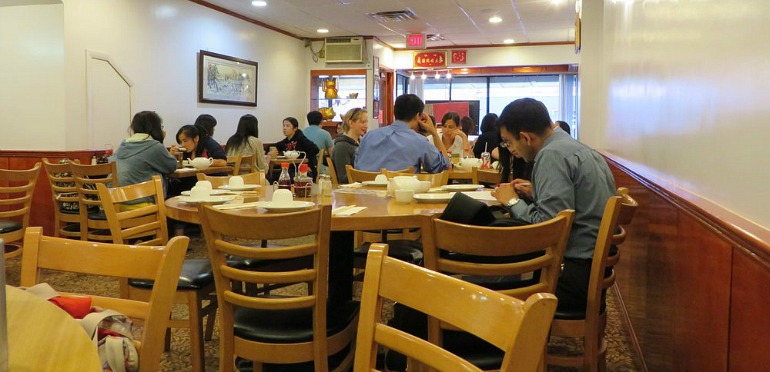 E. Winsor Dim Sum Cafe — Hole in the Wall
10 Tyler St
Boston, MA 02111
"Winsor Dim Sum Cafe is a favorite, serving dim sum all day. Dumplings are well made here, with delicate skins. And the chicken congee is the ultimate comfort food, a gentle rice porridge one yearns for when sick with a cold." – Boston Globe
---
Let us know what you think! Do you have a better restaurant to recommend? Comment below!