Befitting a city that celebrates all things new and cutting edge, Austin has an exciting and rapidly emerging dim sum scene. Buoyed by a booming Chinese American population, the city's dim sum restaurants are poised to receive adulation from local food bloggers for years to come.
Austin lacked the mining, railroad and factory jobs that attracted the first wave of Chinese immigrants to American cities in the late 19th century. Indeed, the city's Chinese population numbered less than 100 as late as the 1950s. This dynamic, however, changed following the passage of the 1965 Immigration Act, which opened the country's doors to greater numbers of new arrivals from Taiwan and mainland China. Attracted by Austin's growing technology sector and the nearby University of Texas campus, more than 10,000 Chinese Americans now call the city home.
>> Read more: Our Ultimate Dim Sum Menu Guide with Pictures and Translations
While Austin lacks a longstanding Cantonese community, the city has several solid dim sum restaurants and a steady influx of new immigrants that's likely to ensure a promising future. Today, most of the city's best dim sum is found in a new "micro Chinatown" area about 10 miles north of downtown that was established during the 2000s. Austin has come a long way since Lung's Chinese Kitchen and Sam Wah Cafe anchored the city's Chinese dining scene during the 1950s.
Online reviewers typically agree that Shanghai Restaurant and Chinatown Restaurant are the two best dim sum restaurants in town. Go to Chinatown Restaurant if you want to eat from dim sum carts and go to Shanghai Restaurant if you're OK ordering off a menu or want slightly lower prices. It bears mentioning that New Fortune Restaurant is also a worthy option — it's run by the same team that operated the longtime Austin favorite, T&S Chinese Restaurant.
Golden Wok offers a solid choice, if you live north of Austin, but it's mostly lauded for handling the staples well, if unspectacularly. If local food blogs are right, Austin's best dim sum restaurant may be a spot that isn't even open yet. When it finally lands downtown, Wu Chow may take the crown for the city's best dim sum, if the early reviews of the chef's soup dumplings and roasted pork are any sign.
>> Read more: The Best Teas for Dim Sum
Read on! Here are the five best dim sum restaurants to try in Austin, listed in alphabetical order.
Restaurant Key: Classic — big and boisterous, the full dim sum hall experience. Elevated — exceptional views or ambiance create a more refined dining experience. Modern — fusion or innovative takes on dim sum classics. Hole in the Wall — the food's the only reason to go, and that's a good thing.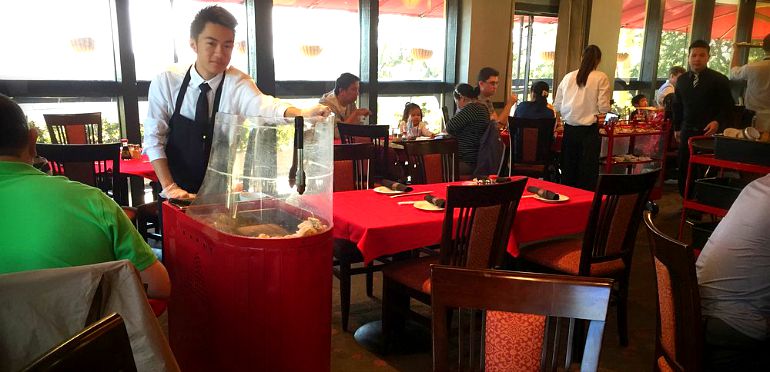 A. Chinatown Restaurant — Classic
3407 Greystone Dr
Austin, TX 78731
"Inside you'll find a sumptuous interior, all dark wood and lacquer, with red linen table settings and loads of Chinese decorative accents. The waitstaff hovers in black-and-white uniforms, providing excellent service. Kudos go to Chinatown for their service equipment: Their carts are heated so that all of the items arrive piping hot; pan-fried items are par-cooked and finished table-side on a portable griddle." – The Austin Chronicle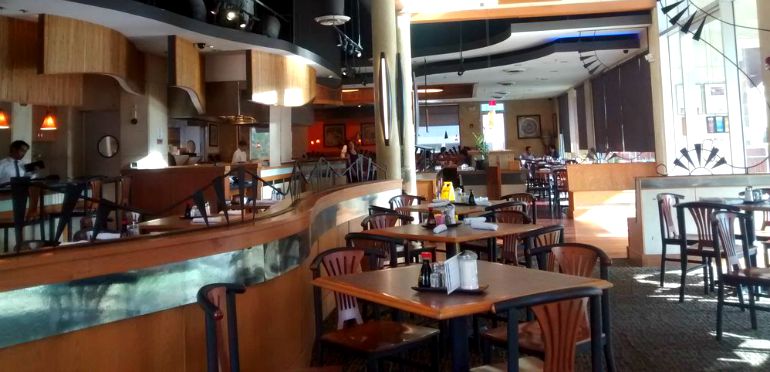 B. Golden Wok — Classic
500 Canyon Ridge Dr
Austin, TX 78753
"All the traditional stuff that you'd expect at a dim sum restaurant is perfectly prepared. When I first walked into the restaurant, I was a little hesitant to believe that the food would be good because it is not, by any means, the traditional banquet hall dim sum restaurant that you see in Toronto, Vancouver and Hong Kong. But don't judge a book by its cover. When I asked the server if the chef is Chinese from Hong Kong, he told me he is Mexican. Awesome." – Austin Food Whores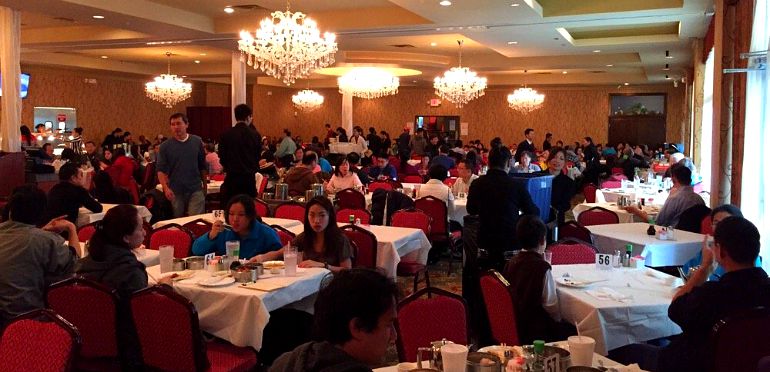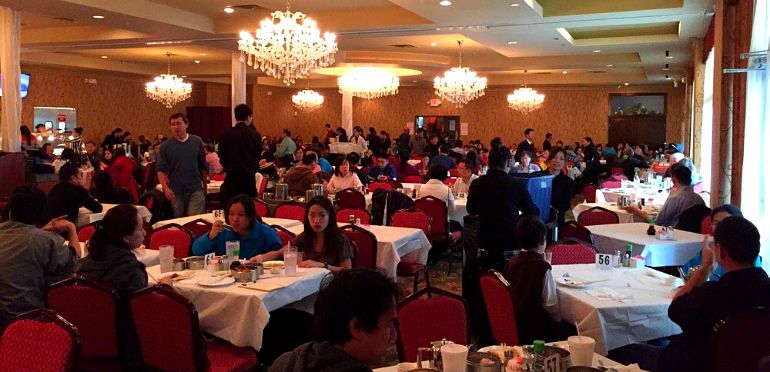 C. New Fortune Chinese Seafood Restaurant — Classic
10901 N Lamar Blvd
Austin, TX 78753
"The now-shuttered T&S Seafood has been reincarnated as this casual, family-friendly dim sum spot in North Austin's Chinatown Center, now drawing crowds on weekends. Servers push traditional carts topped with steamed buns, dumplings and chicken feet around the vast space dotted with chandeliers." – Zagat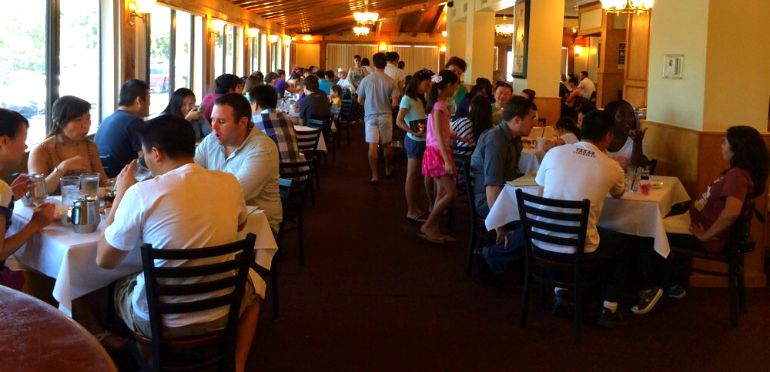 D. Shanghai Restaurant — Classic
6718 Middle Fiskville Rd
Austin, TX 78752
"The dim sum selection on Sundays is the most extensive of the week, with plenty of dumplings and shiu mai, lots of seafood, truly authentic dishes like chicken feet and tripe, and many dessert possibilities as well, from custard-like sweetened tofu to baked pineapple buns." – Undercover Eater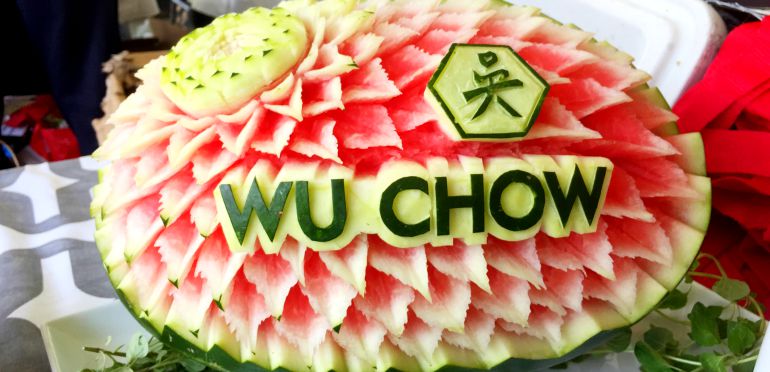 E. Wu Chow — Classic
500 W 5th St
Austin, TX 78701
"Shockingly good is an accurate description for the whole meal, actually. It's no surprise that C. K. Chin, owner of Swift's Attic, has another fantastic venture in the works. No, the surprise, or thrill, is that dim sum could be this good. The quality and care put into each morsel was astounding. My fellow diners and I joked that Wu Chow is going to ruin us for all other dim sum, but the sentiment rings true. This is what dim sum was meant to be." – Mad Betty
---
Let us know what you think! Do you have a better restaurant to recommend? Comment below!