Makes: 30 Dumplings | Prep Time: 30 Minutes | Cook Time: 10 Minutes
Adapted From: Chinese Feasts & Festivals
Steamed sesame balls (aka tong yuen) are usually served in a sweet soup made with fresh ginger and rock sugar. They can be stuffed with ground peanuts, sesame seeds or red bean paste.
Steamed sesame balls are especially popular during Chinese New Year's Lantern Festival, as well as during the Winter Solstice Festival. Eating these round glutinous rice balls at holiday times symbolizes family togetherness and reunion.
Black sesame seeds are a wonderfully flavorful and versatile ingredient for Chinese desserts. For this recipe, you'll grind them into a coarse powder that nicely balances the smooth consistency of the silky glutinous rice wrapper.
These dumplings are somehow equally light, chewy and rich. With each warm bite, the gingery syrup, chewy dough and nutty sesame filling blend together into something that's really quite incredible. There's nothing better than a bowl of tong yuen on a cold winter day.
Here's how to make steamed sesame balls, step-by-step. The detailed tutorial with pictures is at the bottom of the page.
Can you share any expert tips from your experience making steamed sesame balls? Want to ask a question before you try making it yourself? I'd love to hear from you in the comments section below!
---
Steamed Sesame Balls Recipe
Makes: 30 Dumplings | Prep Time: 30 Minutes | Cook Time: 10 Minutes
Adapted From: Chinese Feasts & Festivals
Ingredients
Dumplings:
2 cups glutinous rice flour
1 cup water
Filling:
1/4 cup black sesame seeds
1/4 cup sugar
1/4 cup unsalted butter (or lard)
Syrup:
4 cups water
3/4 cup sugar
2 thin slices of fresh ginger
Directions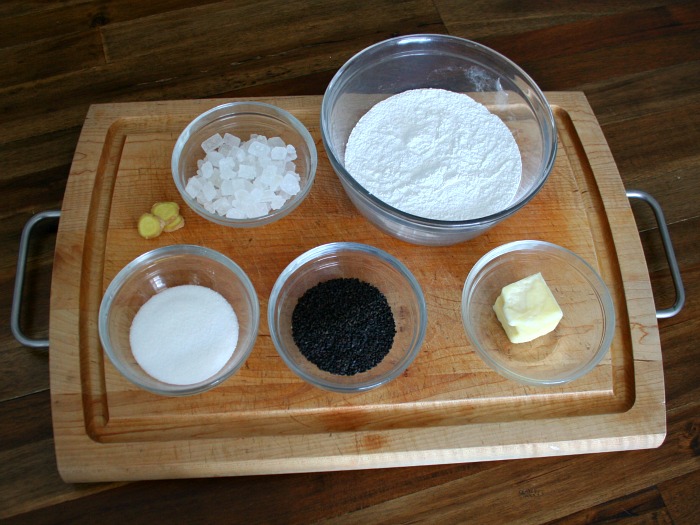 1. Start by gathering your ingredients. You'll need butter, sugar and black sesame seeds for the filling, water and glutinous rice flour for the dough and water, sugar and ginger for the syrup. Optional, but bonus points awarded if you use Chinese rock sugar in place of granulated sugar.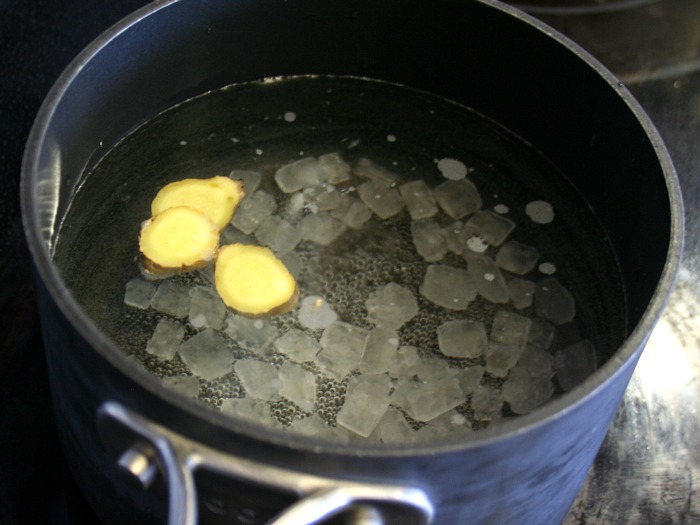 2. Combine the syrup ingredients in a pot and bring to a boil. Reduce the heat to low and simmer for 20 minutes. The liquid should have the consistency of simple syrup, that is, thicker than water, but not as thick as honey.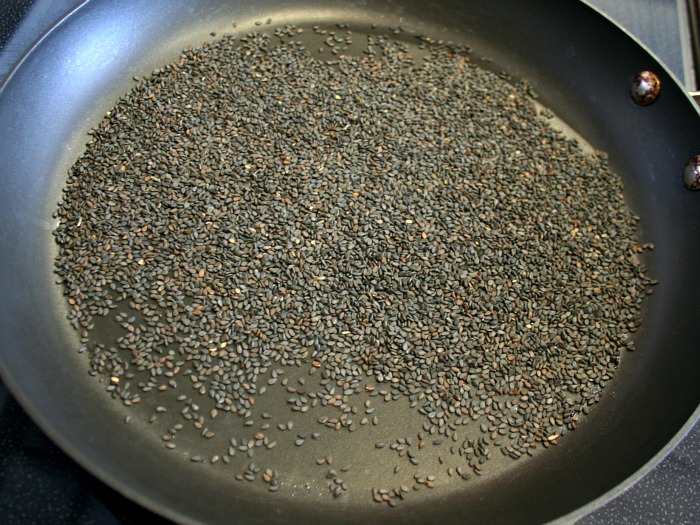 3. Toast the black sesame seeds over low heat until fragrant, then remove immediately as they burn easily. Transfer the seeds to a bowl to cool.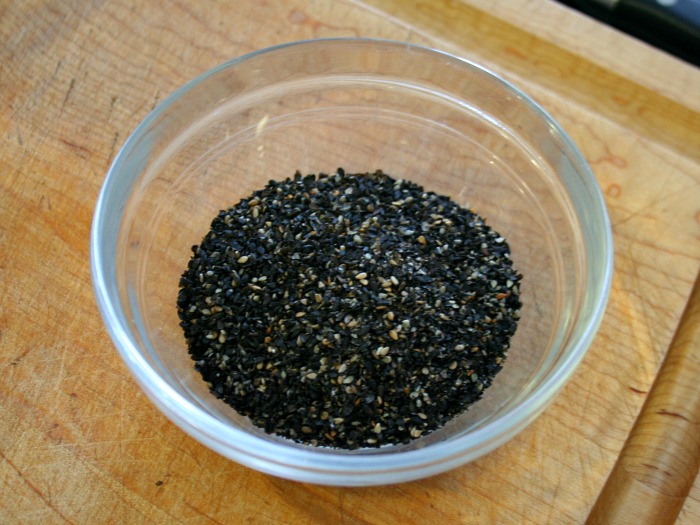 4. Use a food processor to grind the sesame seeds into a fine powder. Don't worry if you can't get this right on the first pass. There will be another opportunity to grind the sesame seeds once the filling paste is made.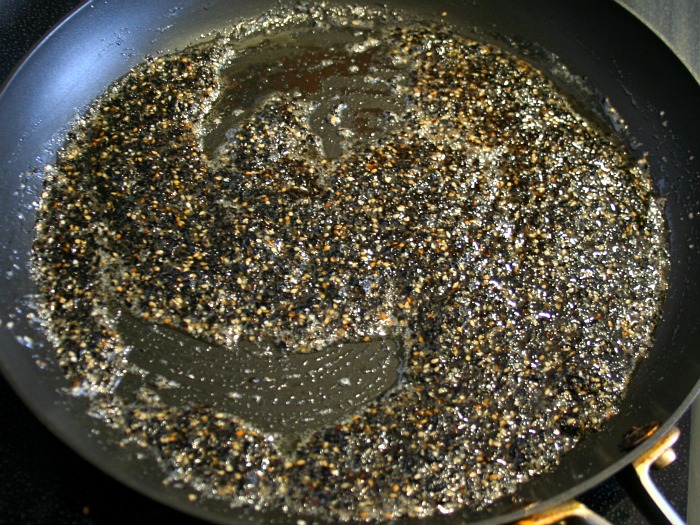 5. Melt the butter in a pan and add the sugar and ground sesame seeds to form a thick paste. Remove from the heat and pulse in the food processor a couple of times to smooth out the mixture. Transfer to a bowl and refrigerate until cool.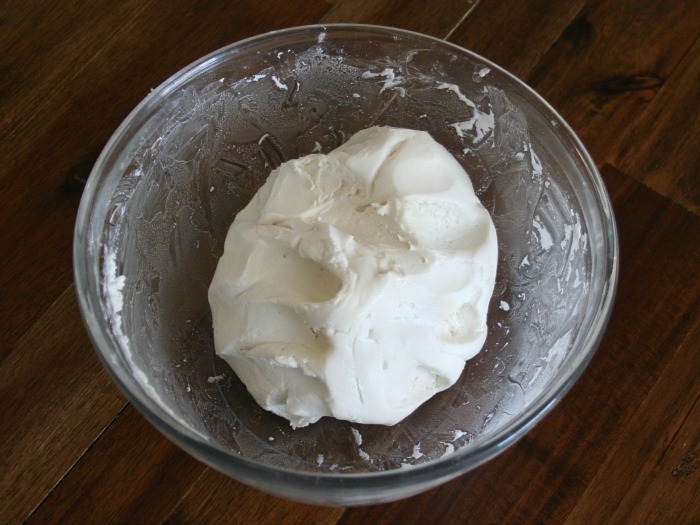 6. Place the glutinous rice flour in a mixing bowl. Slowly add the water, mixing all the while, until a smooth dough begins to form. The dough will go from clumpy and bone dry to sticky and unmanageable quickly — drizzle the water in slowly and monitor closely to make you sure you don't overshoot. You're aiming for a smooth, pasty dough that doesn't stick to your fingers.
7. Retrieve the black sesame paste from the refrigerator and prepare a large, flat surface for dumpling making.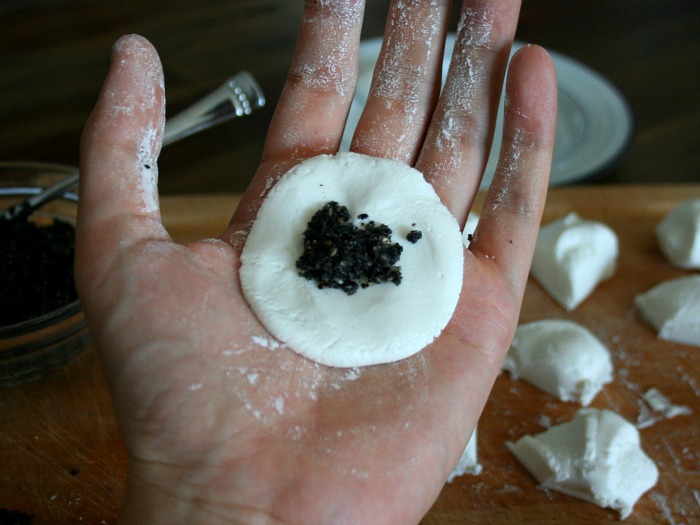 8. Divide the dough into 30 equal portions, each roughly the size of a one inch diameter marble. Flatten a piece of dough in the palm of your hand until it's about two inches in diameter, then spoon 1/4 teaspoon of the black sesame paste into the center of the round. Fill your dumplings conservatively — you don't need a lot of filling to get the taste you want and an overstuffed dumpling is more likely to burst during cooking.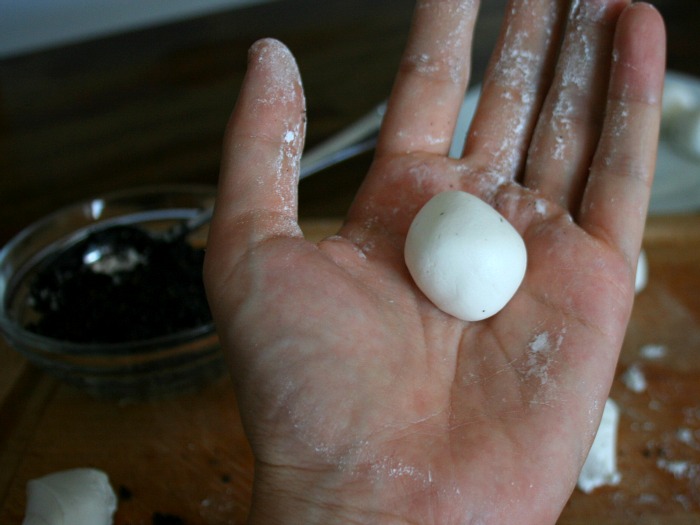 9. Gently close the edges of the dumpling, then roll it into the shape of a ball. Of course, you want an unblemished white ball, but the black sesame seed paste increases the likelihood you'll end up with a few that look like spotted hen eggs. Don't worry!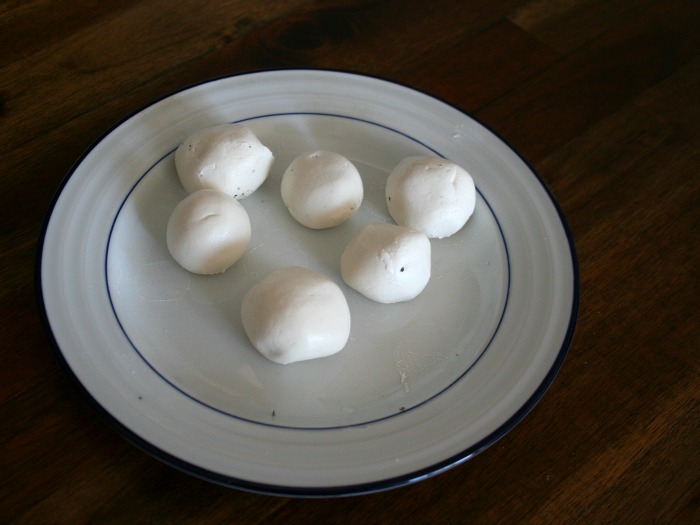 10. Continue until all the dumplings are complete. Arrange the dumplings on a plate as you go.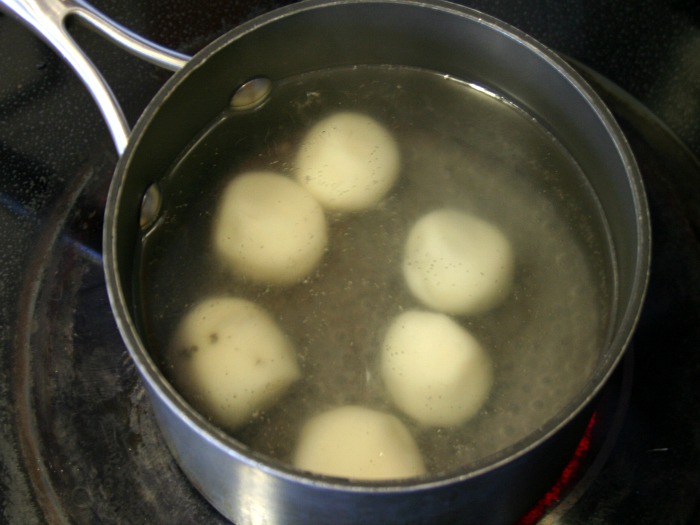 11. Bring a pot of water to a boil. In small batches, drop the dumplings into the boiling water. You'll notice that the dumplings stick to the bottom of the pot when you drop them in.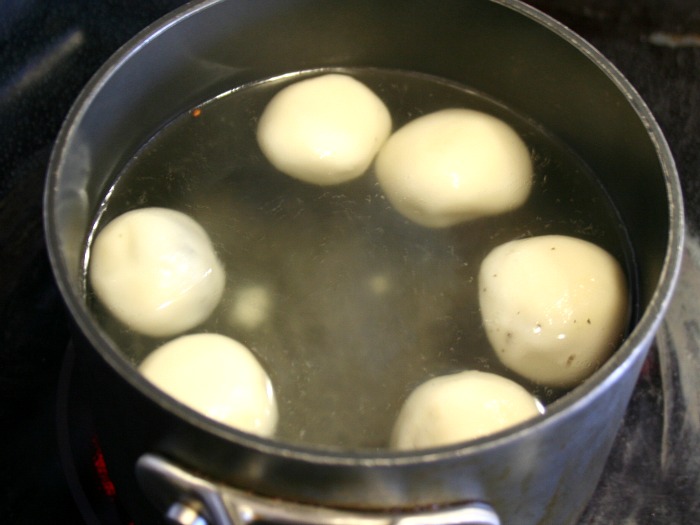 12. Simmer the dumplings for 5 minutes until they float to the surface. (It's pretty cool — the bubbles from the simmering water will actually shake the dumplings loose from the pot once they're done cooking.) Remove and immediately plunge the dumplings into a bowl of iced water. Continue until all the dumplings are cooked.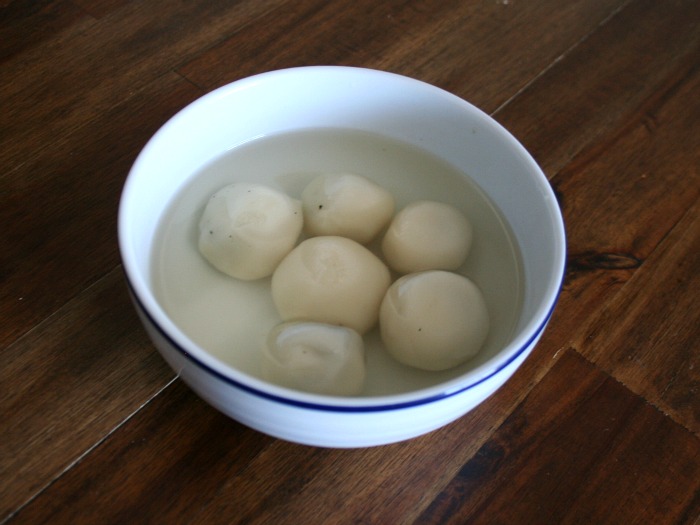 13. Divide the warm syrup into serving bowls and add 5-10 dumplings to each bowl. Serve immediately.
---
Learn more about Steamed Sesame Balls from these Experts
Watch RedDragonfly65 make a delicious recipe for Steamed Sesame Balls in her home kitchen (VIDEO)
Rasa Malaysia shares a colorful Steamed Sesame Ball recipe
Eat Your Heart Out makes Steamed Sesame Balls with her kids
HT: Photo by pixshark.