Makes: 4-6 Servings | Prep Time: 15 Minutes | Cook Time: 2 Hours
Adapted From: Chinese American Family
Mango pudding is a simple dessert made from fresh mangos, coconut milk and sugar. The pudding has a rich and creamy texture and is served cold, usually with a fresh mango garnish.
The key to this recipe is a great mango. I use champagne mangos because they don't have the threads found in other varieties that can stick between your teeth. They're sweet, creamy and will give your mango pudding a really bright flavor that's accentuated well by the coconut milk in this recipe.
Preparation is a breeze and perfect for novice chefs. You can make this dessert in less than 15 minutes, then stick your finished bowls into the refrigerator to set while you finish preparing the rest of your meal. Mango pudding makes a perfect, light dessert for hot summer nights.
Here's how to make mango pudding, step-by-step. The detailed tutorial with pictures is at the bottom of the page.
Can you share any expert tips from your experience making mango pudding? Want to ask a question before you try making it yourself? I'd love to hear from you in the comments section below!
---
Mango Pudding Recipe
Makes: 4-6 Servings | Prep Time: 15 Minutes | Cook Time: 2 Hours
Adapted From: Chinese American Family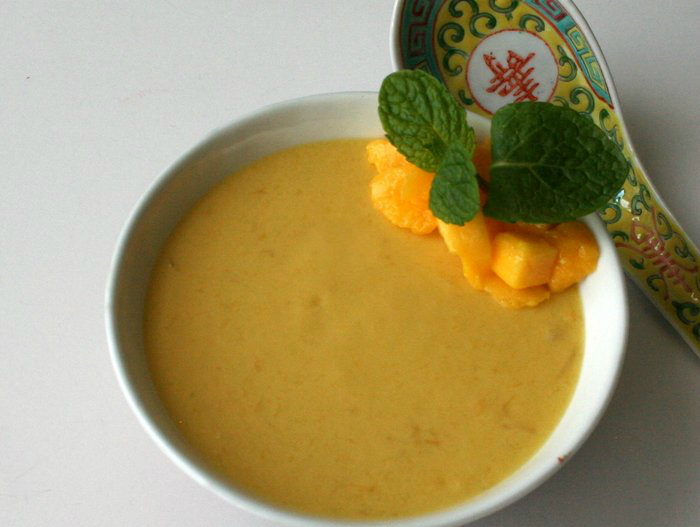 Ingredients
3 large champagne mangos (to make 1 1/2 to 2 cups of puree)
1 envelope unflavored gelatin
1/2 cup hot water
1/4 cup sugar
1 cup coconut milk
Directions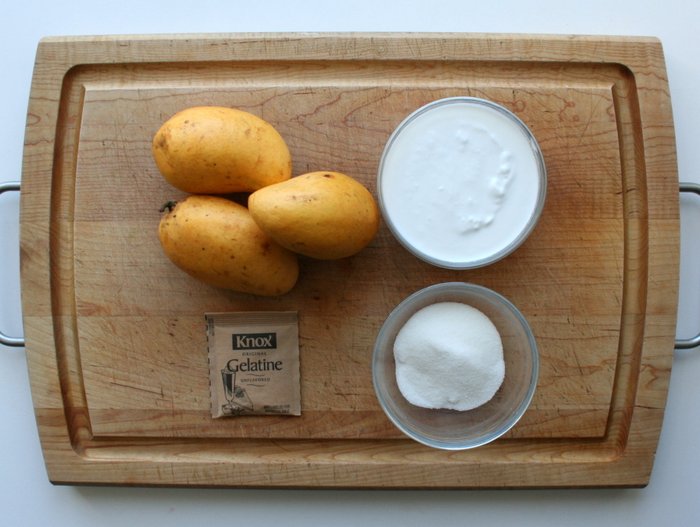 Gather your ingredients. When selecting mangos at the market, look for fruit that's almost "past-ripe" to ensure the strongest flavor.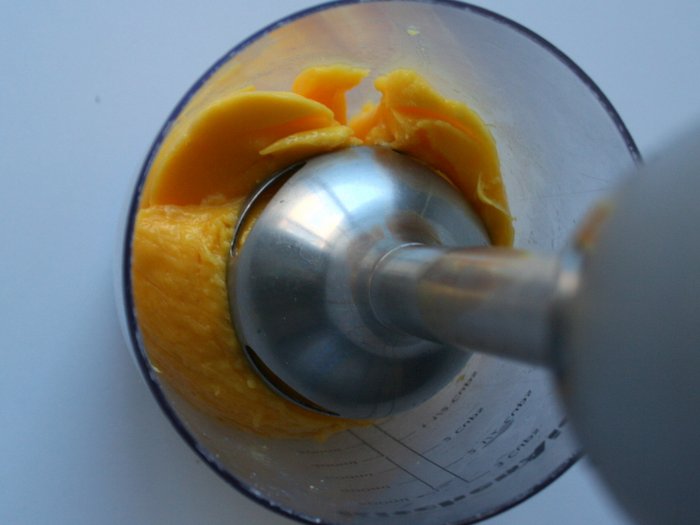 Peel the mangos, remove the pits and then puree until smooth.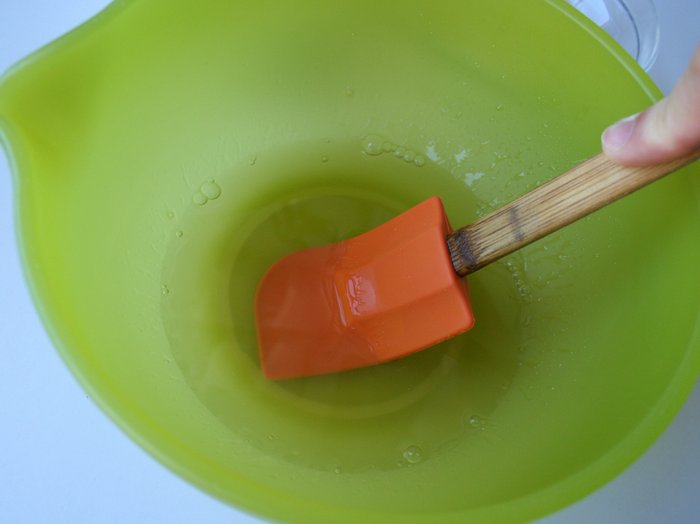 Add the gelatin powder to the hot water and mix well until dissolved and smooth.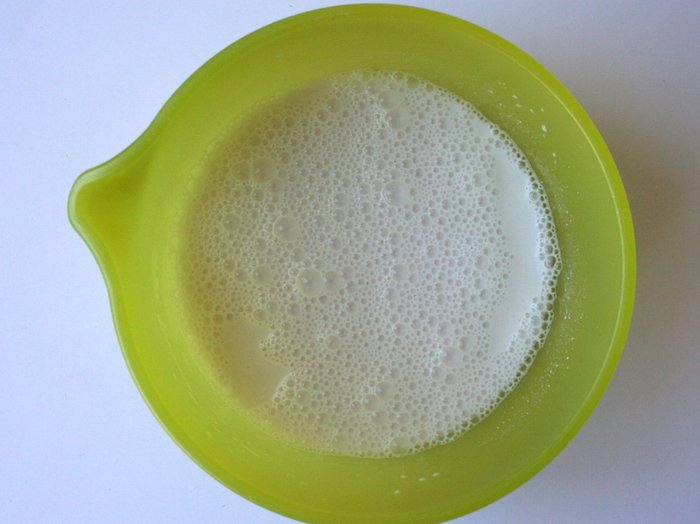 Add the sugar and the coconut milk and stir until the sugar is completely dissolved in the mixture.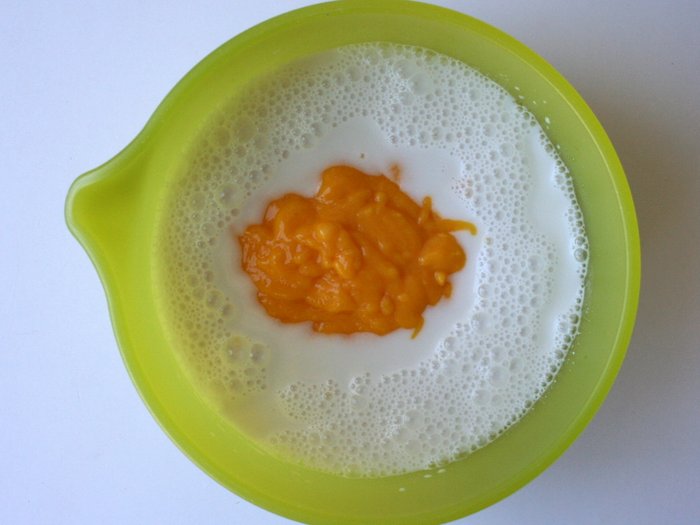 Add the mango puree…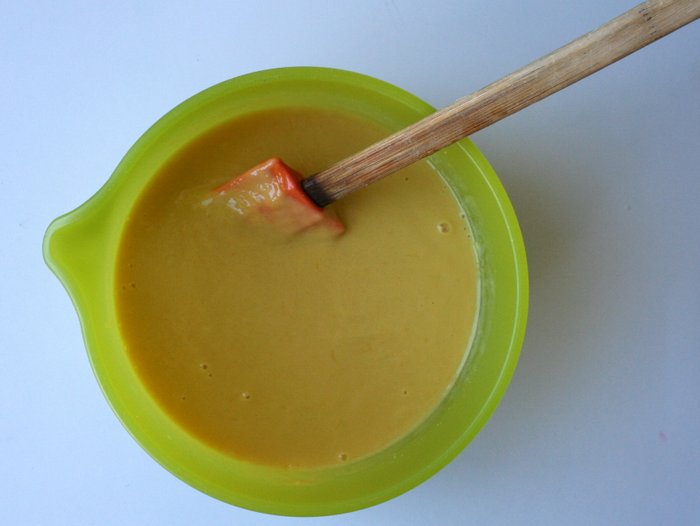 …and then mix well again.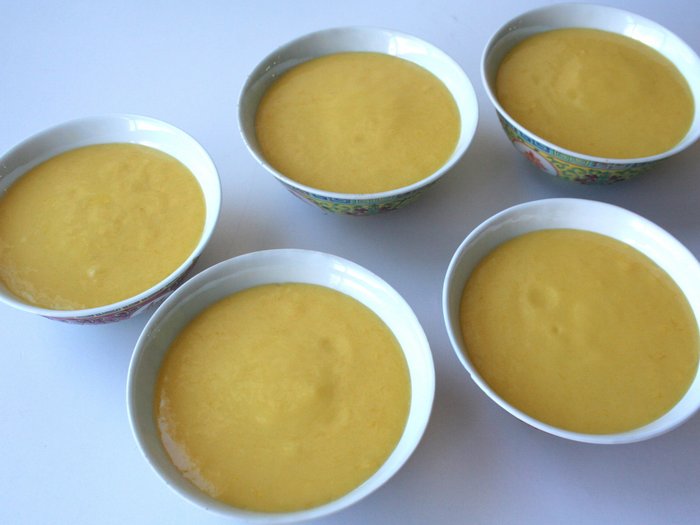 Pour the pudding mixture into shallow bowls or ramekins, then chill in the refrigerator for at least two hours until set.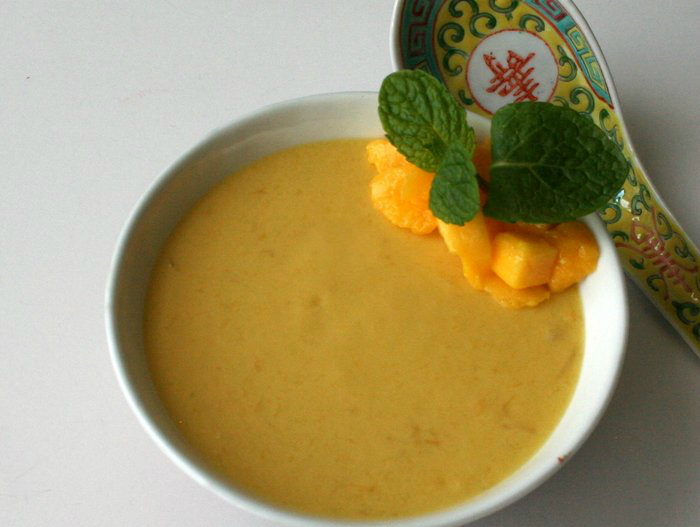 Garnish with chopped mango, mint leaves or fresh whipped cream before serving.
---
Learn more about Mango Pudding from these Experts
Watch KitchenAholics make Mango Pudding with coconut milk (VIDEO)
Darlene Schmidt shares a lactose-free Thai-style Mango Pudding
Appetite for China shares a classic Hong Kong-style Mango Pudding recipe